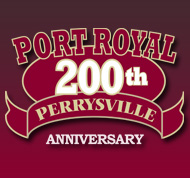 Leo Ronald "Pap" SHELLENBERGER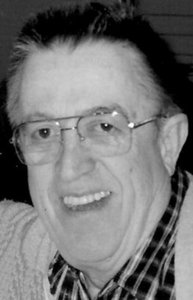 Click On Image To Enlarge
OBITUARY for LEO R. 'PAP' SHELLENBERGER

Leo R. "Pap" Shellenberger, 82, of Mifflintown, formerly of Port Royal, entered eternity from Brookline Manor on Feb. 11, 2016, in the presence of his devoted and loving family.

Leo, son of the late Loraine O. "Cricket" and Esther (Schwab) Shellenberger, was born in Port Royal on Aug. 17, 1933. He is survived by his wife of 63 years, Leona (Taylor) Shellenberger.

In addition to his wife, he is survived by his children, Leo R. Shellenberger II and his wife, Dawn, of Beaver Springs, C. Douglas Shellenberger and his wife, Cathy, of Mifflintown, John D. Shellenberger and his wife, Angela, of Port Royal, and Malinda S. (Shellenberger) Geedey, of Mifflintown. He is survived by 14 grandchildren, Tillie Geedey, of Philadelphia; Tina Smith and her husband, Chad, of Mifflintown, Danielle Swartz and her husband, Mark, of Selinsgrove, Laura Orehowsky and her husband, Michael, of Gibsonia, Marianne Jones and her husband, Toby, of McAlisterville, Caleb Shellenberger and his wife, Laura, of McAlisterville, Cody Shellenberger and his wife, Cortney, of McAlisterville, Cara Shirk and her husband, James, of Mifflintown; Joshua Shellenberger, of Mifflintown, Isaac Shellenberger and his companion, Dana Hampton, of Port Royal, Benjamin Shellenberger, of Lewistown, Lila and Jackson Shellenberger, of Port Royal, and Timothy Barger, of Lewistown. He is also survived by: three step-grandchildren; 18 great-grandchildren; his brother, Charles E. Shellenberger; and sister, PatsyAnn Harris; as well as several nieces and nephews.

He was predeceased by a sister Jessie S. Gilson and her husband Dr. John I. Gilson, a brother-in-law, Dr. Robert T. Harris Jr., and a nephew, Wm. Fritz Gilson.

Leo was a cherished husband and devoted father, as well as an adored grandfather and great-grandfather who enjoyed camping with his wife, family and friends. He looked forward to the annual gathering of his family on Christmas Eve in his home. After snow storms, he got great enjoyment in helping neighbors by taking his John Deere tractor and clearing driveways.

With a heart to serve his community Leo was a life member of Friendship Fire Company No. 1 of Port Royal where he was a volunteer fireman from his early teens, later serving as president and secretary. Following in the footsteps of his mother, he served as President of the fire company's Ladies Auxiliary where he also was manager of banquet services for 20 years. After volunteering as a driver for Port Royal Emergency Medical Services for many years, he became an EMT in 1994. In continuing his desire to serve others, he became a Basic Life Support instructor for the American Heart Association. In October 1999 Seven Mountains EMS Council recognized his efforts and dedication to the improvement of emergency medical services in Juniata County.

He was a current member of Cedar Grove Brethren in Christ Church and a former member of Port Royal Lutheran Church where he taught Sunday school to fourth and fifth graders. For many years, he was a PIAA referee of soccer, basketball, and an umpire for baseball in Juniata, Perry, and Mifflin counties.

In contribution to the community he loved, he was General Chairman of the Juniata County Sesquicentennial Celebration in 1962 and then in 1976 was General Chairman of the Port Royal Bicentennial Parade.

In his teenage years he was employed by the Midway Drive-In Theatre and was a part-time employee of J. Robert Stimmel Funeral Home from 1950 to 1964. In 1953 he graduated from Tuscarora Valley High School and became employed by the Pa. Department of Revenue. He was a block operator for PRR from 1954 to 1964. In 1964 he was employed by Prudential Insurance Company of America until retirement in 1994. He received the Prudential Community Service Award in 1976, which notably included a cash award to the fire company. He was a past president of Juniata Valley Life Underwriters Association, named a Senior Chair of the Life Underwriter Training Council in 1976, and received the National Quality Award from NALU several times.

A funeral service will be held at 3:30 p.m. Sunday, Feb. 14, 2016, at the Brown Funeral Homes Inc., 100 Bridge St., Mifflintown, with his son, C. Douglas Shellenberger officiating.

A viewing will be held from 2 p.m. until the time of service, Sunday at the funeral home.

In lieu of flowers, donations may be made to the Friendship Fire Company No. 1, P.O. Box 174, Port Royal, PA 17082.

Condolences may be sent to the family at www.brownfuneralhomesinc.com.
| | |
| --- | --- |
| | Contributed by rkohler3 on 10/20/15 - Image Year: 1988 |
| | Contributed by rkohler3 on 10/20/15 - Image Year: 2010 |
| | Contributed by rkohler3 on 10/20/15 - Image Year: 1959 |
| | Contributed by rkohler3 on 7/7/11 - Image Year: 1953 |
| | Contributed by rkohler3 on 10/27/19 - Image Year: 1950 |
| | Contributed by rkohler3 on 10/9/23 - Image Year: 1955 |
| | Contributed by rkohler3 on 10/20/15 - Image Year: 1987 |