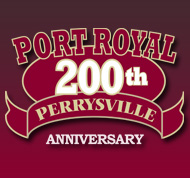 Mary Lou (AUMILLER) BAILOR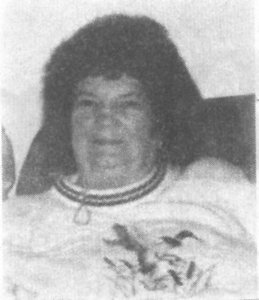 Click On Image To Enlarge
OBITUARY for MARY LOU BAILOR

Mary Lou Bailor, 85, of Port Royal, passed away Wednesday, March 23, 2016 at Locust Grove Retirement Village.

Born in Port Royal on December 12, 1930, she was the daughter of the late Richard C. and Julia (Springsteen) Aumiller.

She was preceded in death by first husband, Wendell R. Longenecker, Sr. on September 16, 1992, and the second husband, Rev. Donald E. Bailor on December 1, 2007.

Surviving children include: Wendell R. Longenecker, Jr. and wife, Patricia and Mark E. Longenecker, all of Port Royal, Belinda K. Page and companion, Robert L. Hagans, Jr., of Lewistown, and David J. Longenecker and wife, Christie, of Coburn.

Mary Lou is also survived by step-children: Donald Bailor, of Houston TX, William Bailor, of Austin, TX, Vada Stewart, of WA, and Jeanie Caber, of Wellsboro. There are 9 grandchildren, 6 great-grandchildren, and 13 step-grandchildren.

The last of her family, Mary Lou was preceded in death by granddaughter, Kriste A. Parsons, as well as her brother, Arthur R. Aumiller.

Mrs. Bailor was a 1948 graduate of Port Royal [Tuscarora Valley] High School.

Mary Lou loved teaching piano lessons to many area youngsters. Her love for music was evident as she shared her organ playing at various area events, as well as the former area restaurants-Zimmie's Diner, Benner's Restaurant, and Green Gables. She also played at Ski Mont Lodge, State College and the Juniata County Fair. For many years, she also served as the organist at the Rex Funeral Home, Port Royal. She also coordinated and played with the fprmer "Good Time Players," a local group of musicians who shared their music at the local senior centers and nursing homes.

She was a member of the Port Royal United Methodist Church, and also a member of the Eastern Star #260 of Mifflintown.

For many of her latter years, Mary Lou was a part-time resident of the state of Florida.
Her funeral was held at 11 a.m. Tuesday, March 29, 2016 at the Rex Funeral Home in Port Royal with the Rev. Terry J. Brosius officiating.

Interment was in the Old Church Hill Cemetery, Port Royal.

Memorials may be made in Mary Lou's memory to the Port Royal United Methodist Church, PO Box 296, Port Royal, PA 17082.
| | |
| --- | --- |
| | Contributed by rkohler3 on 7/5/11 - Image Year: 1949 |
| | Contributed by rkohler3 on 2/24/13 - Image Year: 1940 |
| | Contributed by rkohler3 on 5/27/17 - Image Year: 1949 |
| | Contributed by rkohler3 on 1/24/20 - Image Year: 1989 |