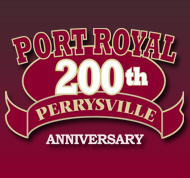 Phyllis Elaine (EMERY) LEONARD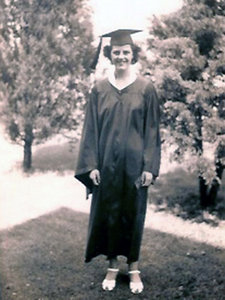 Click On Image To Enlarge
OBITUARY for PHYLLIS ELAINE LEONARD

Phyllis Elaine Leonard, 89, formerly of Port Royal, died 3:45 p.m. Tuesday, Aug. 25, 2015, at Locust Grove Retirement Village, Mifflin.

Phyllis was born on Nov. 14, 1925, in Port Royal, to the late Leonard and Hazel (Smith) Emery. She married Charles E. (Ed) Leonard on Feb. 23, 1951, who preceded her in death on July 9, 2010.

She is survived by two sons: Stephen G. Leonard and wife, Holly, of Millerstown, and I. Andrew Leonard, of Port Royal, and one daughter, Jill Leonard-Perez and husband, Rafael Perez-Bravo, of Mifflintown; five grandchildren, Carrie Whelpley and husband, Jayson, Beth Graybill and husband, Matt, Ashley Maneval and husband, Ryan, Andres Perez and wife, Adrienne, and Clarissa Perez; and six great-grandchildren Sofia and Micaiah Whelpley, Brianna and Janelle Graybill and Kara and Emma Maneval; and one sister Alice Parsons, of Port Royal.

She was preceded in death by one sister Patricia Schindler.

Phyllis graduated from Tuscarora Valley High School, Port Royal, in 1943. She was a homemaker and devoted wife, mother and grandmother. As a life-long member of the Port Royal Presbyterian Church, she served as a deacon, choir member, Sunday school teacher and member of the Victory Class. She was also a member of the Mifflin Chapter No. 260 of the Order of the Eastern Star for more than 50 years.

Phyllis enjoyed reading, crocheting, attending concerts, swimming and traveling to New Mexico. Her greatest joy was spending time with her family.

A viewing will be held from 7 to 9 p.m. on Friday, Aug. 28, 2015, at Rex Funeral Home, 308 Market Street, Port Royal. The funeral will be held at 10 a.m. on Saturday, Aug. 29, 2015, at the Port Royal Presbyterian Church, Port Royal, with the Rev. Crystal M. Lyde and the Rev. Gary Krabill officiating.

Interment will be at Old Church Hill Cemetery, Port Royal.

For those who desire, memorial contributions may be made to the Port Royal Presbyterian Church, P.O. Box 387, Port Royal, PA 17802.
| | |
| --- | --- |
| | Contributed by rkohler3 on 8/13/19 - Image Year: 1943 |
| | Contributed by rkohler3 on 11/12/10 - Image Year: 1944 |
| | Contributed by rkohler3 on 8/13/19 - Image Year: 2003 |
| | Contributed by rkohler3 on 2/24/13 - Image Year: 1940 |