General Store - S. G. Beaver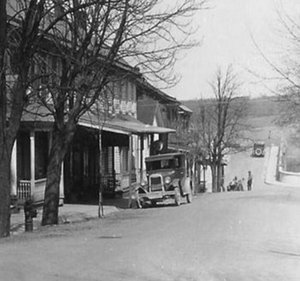 Click On Image To Enlarge
In 1905 Samuel G. Beaver established a general store at Mexico, PA, and remained there two years. He moved to Port Royal in 1907 and established a department store with a stock of about six thousand dollars.

This note appeared in the March 13, 1907 issue of the Port Royal Times: "S. G. Beaver shipped ninety crates of eggs in the past two weeks." The March 27 issue of the same paper reported: "S. G. Beaver shipped 1200 dozen of eggs on Friday last that he gathered in two days on the road."

S. G. Beaver's store was on the north side of Market Street between Second and Third Streets. Eventually this property was turned into a drug store and restaurant. In 1976 the property was destroyed by a fire that leveled about half of the properties on the block.
| | |
| --- | --- |
| | Contributed by ray on 7/8/18 - Image Year: 1910 |
| | Contributed by rkohler3 on 3/6/13 - Image Year: 1929 |
| | Contributed by rkohler3 on 3/6/13 - Image Year: 1930 |