Russell W. "Russ" WAGNER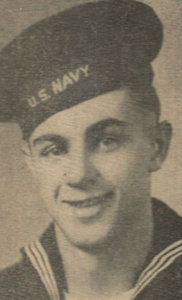 Click On Image To Enlarge
OBITUARY for RUSSELL W. WAGNER

RUSSELL W. WAGNER, 53, Market Street, Port Royal, died Monday, November 27, 1978 at the Lewistown Hospital.

Born in Port Royal on April 10, 1925, he was the son of the late Willard C. Wagner, and the former Catharine Fritz, who survives. He married the former Geraldine Detra who also survives.

The following children survive: Michael D., at home; W. Scott, Carlisle; Russell D., Daniel K. and Amy B. Wagner, all at home.

Mr. Wagner was a machinist for International Peripheral Systems, Inc. Lewistown, and a veteran of WW II, having served in the U.S. Navy.

He was a member of the Port Royal United Methodist Church where he was treasurer, a member of the choir, and a Sunday School teacher for many years. He was President of the Old Church Hill Cemetery Assn. and a member of the American Legion Post #298, Mifflintown; United Steel Workers of America, Local Union No. 6433 of Lewistown.

Services were held at the Rex Funeral Home, Port Royal, with the Rev. Glenn R. Scheib officiating. Interment was in the Old Church Hill Cemetery, RD1, Port Royal.
| | |
| --- | --- |
| | Contributed by rkohler3 on 8/13/19 - Image Year: 1943 |
| | Contributed by rkohler3 on 4/13/17 - Image Year: 1941 |
| | Contributed by rkohler3 on 2/11/13 - Image Year: 1944 |