Robert Barton FRANKHOUSE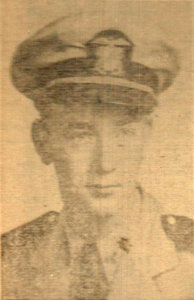 Click On Image To Enlarge
OBITUARY for ROBERT BARTON FRANKHOUSE

MISSION VIEJO, Calif. - Robert Barton Frankhouse, 87, of Coto de Caza, Calif., and formerly of Port Royal, passed away at 6:30 a.m., Monday, May 2, 2011 at Mission Hospital, Mission Viejo, Calif.

Robert was born on Jan. 4, 1924 in Port Royal, and he is preceded in death by his parents, Melvin C. Frankhouse and Isabel (Barton) Frankhouse.

He is survived by his wife, Florence M. (Drummond) Frankhouse; four sons, Robert Jr., John, and Dale, all of California, and Charles, of Arkansas. He has 11 grandchildren.

Mr. Frankhouse served in the U.S. Merchant Marines during World War II and was a Korean War veteran, having served as lieutenant in the U.S. Navy.

He was a graduate of Port Royal High School, attended the University of Alabama and graduated from both the PA Maritime Academy and Penn State University. While at Penn State, he was a varsity cheerleader and a member of the Chi Phi fraternity.

Robert was a member of Union Lodge No. 324 F. & A.M., Mifflintown, Scottish Rite of Free Masonry and El Bekal Shrine.

He worked in the shipbuilding, aerospace (Apollo) program and nuclear energy industries.

After his retirement, he originated and operated an international advertising corporation.

Funeral services will be on Friday, May 6, 2011 at 11 a.m. at Rex Funeral Home, 308 Market St., Port Royal, PA 17082 with masonic services by Union Lodge No. 324 F. & A.M.

Internment will be at Old Church Hill cemetery, Port Royal.

Military graveside services will be conducted by the Juniata County Veterans Council.
| | |
| --- | --- |
| | Contributed by rkohler3 on 4/13/17 - Image Year: 1941 |