Jon L. CRIMMEL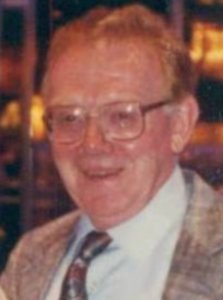 Click On Image To Enlarge
OBITUARY for JON L. CRIMMEL

Jon L. Crimmel, 79, a resident of Fayette, Maine, passed away Wednesday, April 11, 2018, at Hospice House of Androscoggin in Auburn, ME.

He was born August 19, 1938 in Port Royal, Pennsylvania, the son of George "Pete" Crimmel and Frances (Kauffman) Crimmel.

He was a graduate of Port Royal [Tuscarora Valley] High School.

On July 14, 1969 in Las Vegas, he married his wife of 48 years, Percis Brown of Fayette, who passed away September 17, 2017.

Jon worked in the Dyeing Department at Carlton Woolen Mill in Winthrop until his retirement.

He enjoyed camping, kayaking, hiking and gardening.

He is survived by: his daughters, Frances Hunton and husband Jeff of Taunton, MA, and Mary Crimmel Ramirez of San Diego, CA; sons, Bruce Lehto of Augusta, and George Crimmel II of San Diego, CA; 9 grandchildren; 13 great-grandchildren; and his sister, Kay Leach of Port Royal, PA.

A graveside service with full military honors will be held at 2.p.m., Sunday, May 20th at Fayette Mills Cemetery, Tom Surry Road, Fayette, Maine.

Arrangements by FINLEY FUNERAL HOME, 15 Church Street, Livermore Falls, Maine.

If desired, contributions may be made to: Hospice House of Androscoggin, 236 Stetson Road, Auburn, Maine 04210.

Messages of condolence may be sent to: wwwfinleyfuneralhomecom.
| | |
| --- | --- |
| | Contributed by rkohker3 on 5/7/18 - Image Year: 1990 |
| | Contributed by rkohler3 on 5/7/18 - Image Year: 2000 |
| | Contributed by rkohler3 on 1/1/13 - Image Year: 1965 |
| | Contributed by rkohler3 on 4/22/18 - Image Year: 1956 |
| | Contributed by rkohler3 on 2/24/13 - Image Year: 1940 |