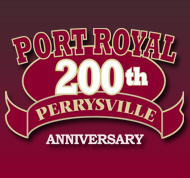 Pearl Ruth (KERCHNER) KNEPP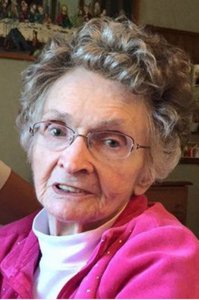 Click On Image To Enlarge
OBITUARY for PEARL RUTH (KERCHNER) KNEPP

On Nov. 15, 2017, Pearl R. (Kerchner) Knepp, slipped the bonds of Earth, and flew whole and happy to touch the face of God. At her side that day were her daughters, who love her so dearly, Teresa "Terry" McMinn and Lucinda "Cindy" Knepp-Hartman.

Pearl is now and forever with the love of her life, her favorite sailor, hubbie of 57 years, the one and only Orville T. Knepp, who she has greatly missed since April 25, 2013. This is the longest they've ever been apart! It is cause for great celebration that they are, at last, together again!

Besides being an awesome wife and mother, Pearl's super power was being a nurse at Lewistown Hospital for more than 39 years. She probably met, knew and/or helped a lot of the families reading this right now.

Pearl will be remembered for her faithfulness. She was a lifelong member of Wagner Methodist Church (where she sang her heart out), a member of Eastern Star, a volunteer with Hospice-The Bridge and Lewistown Hospital Auxiliary, all the while giving of her time and talent, which included an annual Christmas giveaway of hundreds of her famous raisin-filled cookies!

She is also reunited with her parents, Ella and Ralph "Lee" Kerchner, who celebrated the birth of Pearl Ruth, May 6, 1933, in Port Royal. She joins the sisters she loved, Dorothy Mutersbaugh Henning, Ethel Graybill and her husband, dearest Darvin; brothers-in-law, Lester Knepp Jr. and Howard "Skip" Ritter; niece, Kathie Faye Brummel; and nephew, Steve Caplan. Her dearest friend, Pauline Lepley, who died much too young, has surely been hugged to pieces!

Along with her daughters, she will be remembered forever by: her son-in-law, William "Bill" Hartman; all five of her beloved grandchildren, Heather Haines, married to Josh, and Eric D. McMinn, both of Lewistown, Megan M. Hartman, of Columbia Md., and Tessa K. Hartman and Abby K. Hartman, both of Harrisburg.

Also remembering Pearl is her awesome brother-like-no-other, Lewis C. Knepp, and his incredible wife, Carol; sweet sisters-in-law, Shirley Knepp and Patricia Ritter; nephew who was like a son, Mike Mutersbaugh, and wife, Dianne; along with a host of other family, neighbors, nurses and friends. You know who you are, and you know Pearl loved you so!

Despite suffering from dementia, which robbed her of her memories and so much more, Pearl had moments of great joy like when she hugged and held her great-grandchildren, Baylee McMinn, our angel, and Maddison Haines, our love. She will just miss baby boy Haines in December, but these great- grandkids, and all who follow, will be told endless stories about the brilliant, witty, eccentric great- grandma they missed. They will no doubt hear how their awesome Grandma Pearl and Pappy Orville lived exceptional lives of integrity, generosity and kindness.

Wear something pink and celebrate Pearl and Orville's lives, (can't celebrate one without the other), from 2 to 4 p.m. Sunday, Dec. 17, at Wagner United Methodist Church, McClure. (GPS: 5932 US Highway 522, McClure, which is Pearl's house, then keep going, the church is on the right.) Bring a favorite story to share!

Flowers are not necessary, but if you want to send them, make them pink. The family strongly urges memorial contributions be made to the Alzheimer's Association, 2595 Interstate Drive, Suite 100, Harrisburg, PA 17110 — in the memo write "Team Pearl's People." (Alzheimer's is the most common form of dementia, and the work of the Alzheimer's Association is our best hope for a cure.)

Arrangements are under the care of Heller-Hoenstine Funeral Homes Inc., Woodlawn, 200 N. Main St., Lewistown. Online condolences may be offered to the family at www.hellerhoenstinefuneralhome.com.
| | |
| --- | --- |
| | Contributed by rkohler3 on 11/22/17 - Image Year: 1953 |
| | Contributed by ray on 11/22/17 - Image Year: 1990 |
| | Contributed by rkohler3 on 4/29/16 - Image Year: 1950 |
| | Contributed by rkohler3 on 5/9/12 - Image Year: 1949 |
| | Contributed by rkohler3 on 5/13/17 - Image Year: 1948 |
| | Contributed by rkohler3 on 4/29/16 - Image Year: 1950 |