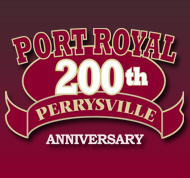 Nedra Jane (FRANKHOUSE) LEWIS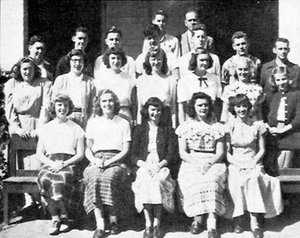 Click On Image To Enlarge
OBITUARY for NEDRA FRANKHOUSE LEWIS, formerly of Hermitage, died March 4 [2013].

At the onset of her illness, Mrs. Lewis went to Virginia to be with her lifelong friend and college roommate, Nancy [Telfer] Hess, before moving to a convalescent home and hospice house in Williamsburg, Va.

She was 80. Born to Joe and Jane Frankhouse in Port Royal, Pa., she attended schools there before matriculating at Grove City College, where she met her husband, David. Upon graduation in 1954 they were married. While he attended law school and served in the Navy, she taught high school business classes in Carlisle, Pa. and Norfolk, Va. Subsequently, they returned to his hometown, Sharon, to set up a law firm, Lewis & Ristvey, where she was the bookkeeper. Mr. Lewis passed away in 1986. In 2004, Mrs. Lewis began spending winters at The Villages, Fla., and summering at Pymatuning Yacht Club, Jamestown. She spent a term on the executive board, sailing and racing Lightnings for 42 years, several of those years as ladies' sailing champion.

During her residence in Sharon, Mrs. Lewis was a well-known and skilled golfer, belonging to golf leagues at Tam O'Shanter, Yankee Run, and Sharon Country Club, winning the ladies' championship tournaments frequently at all and having four holes-in-one to her credit. In addition, she was an accomplished musician, playing both the piano and organ.

Mrs. Lewis is survived by her brother and sister-in-law, Marlin and Ann Frankhouse, Mechanicsburg, Pa; a niece, Diane Fox, Philadelphia; and a nephew, Dr. Joe Frankhouse, Portland, Oregon.

She was preceded in death by her parents and husband. Contributions in her name may be sent to the PYC Memorial Fund, c/o Carolyn Pearsall, 191 Chickasaw Ave, Pittsburgh, PA 15237 or Hospice House, 4445 Powhatan Pkwy, Williamsburg, VA 23188 LEWIS Mrs. David (Nedra Frankhouse) Lewis, 80, formerly of Hermitage Service: Memorial service at 10 a.m. Thursday, May 16, in First United Methodist Church, Sharon. Arrangements by HOGG FUNERAL HOME & CREMATORY, 3098 George Washington Memorial Highway, Gloucester Point, Va.
| | |
| --- | --- |
| | Contributed by rkohler3 on 5/9/12 - Image Year: 1949 |
| | Contributed by rkohler3 on 5/13/17 - Image Year: 1948 |
| | Contributed by rkohler3 on 4/29/16 - Image Year: 1950 |