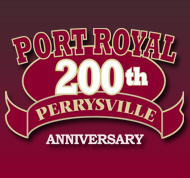 James "Jim" MCCLURE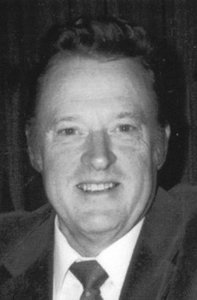 Click On Image To Enlarge
OBITUARY for JAMES L. MCCLURE

PORT ROYAL - James L. McClure, 78, died at 4:30 a.m. Wednesday, Dec. 5, 2012, at his home.

Born on April 1, 1934, in Turbett Township, Juniata County, he was a son of the late T. Furman and Frances E. (Dysinger) McClure. On June 22, 1957, he married his surviving wife, Sandra (Shade) McClure, with whom he spent more than 55 years of marriage.

In addition to his wife, he is survived by: three daughters, Melanie M. Berrier and her husband, Scott, Mylene M. Zimmerman and Marian M. Mark and her husband, Richard, all of Port Royal; grandson, Jared G. Berrier and his wife, Brittany; one granddaughter, Jillian E. Mark; an "adopted" granddaughter, Sydney Sheaffer; one sister-in-law, Edna McClure; a brother-in-law, William Lepley; as well as numerous nieces and nephews.

One son-in-law, Edward A. Zimmerman Jr., and one sister-in-law, Beulah McClure, preceded him in death. He was also preceded in death by two brothers, L. Carl McClure and T. Harvey McClure, and one sister, Pauline Lepley, making him the last of his generation.

Mr. McClure was a 1952 graduate of Patton Trade School and proudly served his country in the U.S. Army. In earlier life he worked as a machinist for the Telegraph Press, Harrisburg, for 25 years, after which he owned and operated McClure's Flowers, Port Royal, from 1977 until 1984. He was also a former co-owner of Mid-State Litho, Harrisburg, and from 1963 until the present owned and operated McClure's Evergreens, Port Royal.

James was a member of the Port Royal United Methodist Church. He was also a member of the Turbett Grange 781, Union Lodge 324 F& AM, Mifflintown, Tall Cedars, of Lebanon, Juniata Valley Forest 88, Crawford-Brubaker Veterans of Foreign Wars Post 5863, American Legion Post 298, both of Mifflintown, the Pennsylvania Christmas Tree Growers Association, the Herringbone Hounds, member of the director emeritus Board and former member of the advisory board of the First National Bank of Mifflintown and a member of the director emeritus board of the Juniata County Agricultural Society.

Jim loved spending time with his family, grandchildren and friends. He also enjoyed riding his golf cart and spending summer evenings at the family pavillion. He and his entire family spent many Thanksgivings in the cabin that he built. His lifelong passion was his tree farm on the Herringbone Ridge, where he spent countless hours tending to his Christmas trees. He also liked hunting with the Herringbone Hounds.

His greatest joy came from knowing he made your holidays ... "Evergreen."

A funeral service will be held at 1:30 p.m. Sunday, Dec. 9, 2012, at the Port Royal United Methodist Church, with the Rev. Kenneth Kitzmiller officiating. Interment will follow in the Old Church Hill Cemetery, Port Royal.

A viewing will be held from 6 to 8 p.m. Saturday, Dec. 8, 2012, at Brown Funeral Homes Inc., 100 Bridge St., Mifflintown, where a Masonic service will be accorded by his lodge at 7:45 p.m. There will be no viewing at the church.

For those who wish, memorial contributions may be made in Mr. McClure's memory to Hospice: The Bridge, 305 Fourth St., Lewistown, PA 17044, or to The Edward A. Zimmerman Jr. Scholarship Fund, c/o F.F. Co. 1, P.O. Box 274, Port Royal, PA 17082, or to the Juniata County Food Pantry, P.O. Box 44, Mifflintown, PA 17059.

Online tributes and condolences may be sent to the family by visiting www.brownfuneralhomes inc.
| | |
| --- | --- |
| | Contributed by rkohler3 on 12/10/14 - Image Year: 2005 |
| | Contributed by rkohler3 on 1/20/13 - Image Year: 1955 |
| | Contributed by rkohler3 on 2/3/13 - Image Year: 1962 |
| | Contributed by rkohler3 on 1/26/18 - Image Year: 1978 |
| | Contributed by ranjude on 2/11/20 - Image Year: 1993 |
| | Contributed by ranjude on 2/12/20 - Image Year: 1993 |
| | Contributed by rkohler3 on 8/1/11 - Image Year: 2008 |
| | Contributed by rkohler3 on 12/27/13 - Image Year: 2000 |
| | Contributed by ranjude on 2/22/17 - Image Year: 2007 |
| | Contributed by rkohler3 on 8/1/11 - Image Year: 2008 |
| | Contributed by rkohler3 on 3/25/17 - Image Year: 2012 |
| | Contributed by rkohler3 on 8/15/20 - Image Year: 1950 |