Sara Jayne "Sally" WAGNER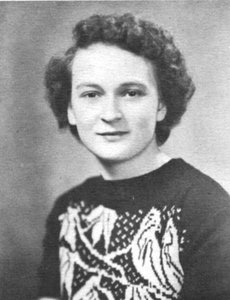 Click On Image To Enlarge
OBITUARY for SARAH JAYNE FRITZ

Sarah [Sally] Fritz, 82, of Ickesburg, passed away on Thursday, December 5, 2013, at Select Specialty Care, Camp Hill.

Born August 9, 1931 in Port Royal, she was the daughter of the late George and Sarah [Harris] Wagner. Sally was the loving wife of Dean G. Fritz, who preceded her in death. Also, preceding her in death was her sister, Irene Groninger.

Surviving is her sister, Deborah Dressler and husband Doug of Florida; four children: daughters. Beverly J, Lesh and husband Ray Lesh of Henderson, NV, Deena K. Davis of Harrisburg and Gail I. Campbell and husband H. Steven of Liverpool and a son, Robert D. Fritz and wife Luann of Ickesburg; five grandchildren: Christopher Lesh, Lauren Logan and Leighton Fritz and Harris Campbell; and two great-grandchildren: Deegan
and Evan Lesh.

Sally was a homemaker, devoted mother and wife, supporting her husband in his varied businesses. She managed Fritz's Frosty Freeze in earlier years as well as helped with their Pleasant Valley orchard and Port Royal Laundromat and FBF Self Service.

She was a member of Faith United Church and of the former United Church of Christ in Ickesburg.

She was known locally for her baking skills, especially her pies. Her grandchildren and great grandchildren were the love of her life. Her greatest joy was attending her grandchildren's sporting and scouting events.

She was a loving and giving woman, spirited, with a great sense of humor. The ducks at Brookline Village will miss her daily bread feeding.

Services were held Tuesday, December 10, at the David M. Myers Funeral Home, Newport with burial following in Buffalo Cemetery, Ickesburg.

Contributions may be made to Buffalo Cemetery, c/o George Stuber, 2480 Liberty Valley Road., Ickesburg 17037 or the charity of your choice.
| | |
| --- | --- |
| | Contributed by rkohler3 on 5/27/17 - Image Year: 1949 |
| | Contributed by rkohler3 on 4/29/16 - Image Year: 1950 |