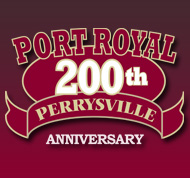 Robert E. BURD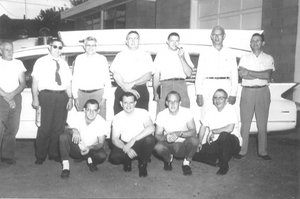 Click On Image To Enlarge
OBITUARY for ROBERT E. 'BOB' BURD

PORT ROYAL - Robert E. "Bob" Burd, 79, of Ridge Road, Port Royal, died on Sunday, March 17, 2013, at his home. He was a devoted husband, father and grandfather. Bob was skilled with his hands and often made wooden items for his family, loved the outdoors, helped people, and shared homemade goodies with his neighbors. He also talked to total strangers as if they had known each other for years, and he enjoyed taking care of things at his church.

Family was always a priority to him. He was born on Aug. 21, 1933, in Lewistown, to the late Frank L. and Mary C. (Fisher) Burd.

He married Charlotte (Fettig) Burd on June 25, 1955, almost 58 years ago, and they had two daughters, Pamela Stroup and husband, Steve, of Falls Church, Va., and Barbara Brown and husband, Doug (deceased), of Jessup, Md. He taught them to work hard, to sit and relax, to make things plumb, to love nature, and to just be thankful.

Bob took great pride in his seven grandchildren, Joseph Stroup, 30, and wife, Brittany, of Danville, Calif., Daniel Stroup, 26, Paul Stroup, 26, and Abigail Stroup, 22, all of Virginia, Peter Brown, 22, and Adam Brown, 19, both of Jessup, Md., and his great-granddaughter, Henrietta Stroup, 1 month, of California.

He is survived by brother, Richard Burd and wife, Louise, of Academia. Others survivors include sisters and brothers-in-law, Harvey Fettig, Anabel and William Conn, Dorothy and Ben Towsey, and Kathryn and Ross Wagner. His many nieces and nephews enjoyed their Uncle Bob and his antics.

He loved taking care of the birds and squirrels that provided entertainment from his beloved rocker. His backyard groundhog friends bested him after an errant shot took out one of his wife's garden statues instead. One of Bob's favorite places was his land in Academia, where he enjoyed watching wildlife, both in real time and with game camera pictures.

He belonged to UA Local 520 Plumbers and Pipefitters Union, Harrisburg. He loved his work as a construction plumber and pipefitter and enjoyed not only working with, but also becoming friends with his coworkers.

A Korean War veteran, Bob served in the United States Army. He was particularly fond of his tour of duty in Alaska.

He was a member of the Port Royal Presbyterian Church, where he served as an elder on the building committee for many years.

A funeral service will be held at 11 a.m. on Wednesday, March 20, 2013, at the Rex Funeral Home in Port Royal. A viewing will be held from 10 to 11 a.m. Wednesday, at the funeral home, with the Rev. Crystal M. Lyde officiating. Interment will be in Old Church Hill Cemetery, Port Royal.

Contributions in his memory may be made to Port Royal Presbyterian Church, P.O. Box 387, Port Royal, PA 17082.