Paul Sieber BEAVER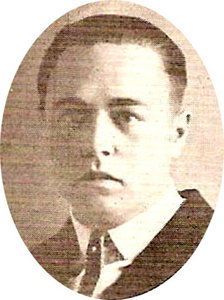 Click On Image To Enlarge
Paul Seiber Beaver was the son of Samuel Gilbert and Laura Jane (Sieber) Beaver. He was born August 19, 1906 and died August 10, 1990. He graduated from Port Royal High School in the Class of 1924. He was married to Mary Elizabeth Rounsley.

OBITUARY for PAUL S. BEAVER

PAUL S. BEAVER, 83, of 440 N. Spring St., Bellefonte, died at Centre Community Hospital on, Friday, August 10, 1990.

He graduated with honors from Bucknell University in 1928 and earned his master's degree in education from Penn State in 1941.

Mr. Beaver taught and was head of the guidance department in the Bellefonte Area High School until early 1943 when he was commissioned in the U.S. Navy. During World War II, Mr. Beaver served in the Education Services Section of the Post War Planning Unit.

He was partly responsible for the publication of the Dictionary of Occupational Titles, which was later used all over the United States to place returning veterans into civilian jobs.

He later became commander of the 21st regiment at the Great Lakes Naval Training Station and while there was cited by the Navy for the exceptional work in the revision of the curriculum for young recruits entering the Navy.

He was born in Mexico, Juniata County, Aug. 19, 1906, a son of Samuel and Jane Sieber Beaver. In 1931 he married Mary Elizabeth Rounsley who survives.

Funeral services were held at St John's Episcopal Church, Bellefonte, with the Rev. John G McIntire officiating. Burial was at Centre County Memorial Park.

Arrangements were under the direction of M. L. Wetzler, Jr. Funeral Home, Bellefonte.

Memorial contributions may be made to the Memorial Fund of St. John's Episcopal Church, Bellefonte. Pa. 16823.