Third Street - Looking North from Silk Mill
Third St.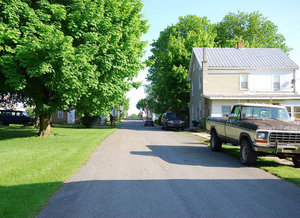 Click On Image To Enlarge
This is a view of Third Street, looking north from the Silk Mill property.

The house to the right is 215 Tuscarora Street and the one to the left is 300 Tuscarora Street. Main Street is at the top of the hill.