42 First Street (Water)
First St. (Water)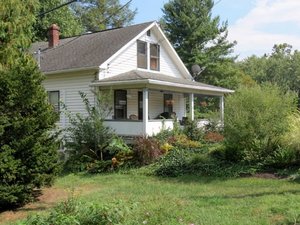 Click On Image To Enlarge
This house sits at the South End of Water Street, it has been in the Wirt family for all of the Twentieth Century. George Lawrence and Laura Agnes (Swartz) Wert lived in the home about 1900. Their children were: Charles H., Harry S., Mary E., William L., Park R and Jonathan M.

Eventually it would become the home of Jonathan M and Helen Leona (Leonard) Wert. Their children: Shirley, Nancy, Jonathan, James, Charles, David and Donald.

In the Spring of 2009 it was owned by Kimberly Wert, great-graddaughter of G. Laurence and Laura Wert.
| | |
| --- | --- |
| | Contributed by rkohler3 on 7/2/12 - Image Year: 2012 |
| | Contributed by rkohler3 on 9/25/09 - Image Year: 2009 |
| | Contributed by rkohler3 on 5/8/14 - Image Year: 2007 |