Gloria A. (TROSTLE) KUHN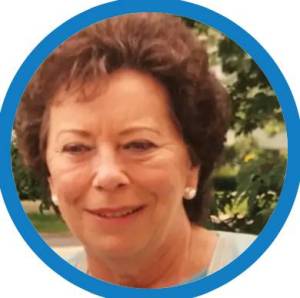 Click On Image To Enlarge
OBITUARY for GLORIA A. (TROSTLE) KUHN

Gloria A. (Trostle) Kuhn, age 88 of Port Royal, Pennsylvania died July 11, 2019 at her home.

Born and raised in Perry County, PA, Mrs. Kuhn was the daughter of the late Charles Bertram Trostle and Alta Gutshall.

One of two children, Mrs. Kuhn was preceded in death by her sister; Thelma Mae( Trostle) Connors.

Mrs. Kuhn attended the New Germantown School and the Blain High School.

She married Harold R. Kuhn of Blain, PA in 1946. They relocated to Connecticut where they raised their family and remained for fifty years before returning to Pennsylvania.

She attended church at the Cedar Grove Church Of The Brethren in Mifflintown, PA.

Surviving are her four children Kathleen Bouchard of Cheshire CT; Jill Fitzgerald Odhner of Brooklyn, NY; Richard G. Kuhn of Fairfield, CT ; and Jean Hughes of Brookfield, CT, 10 grandchildren and 6 great- grandchildren, as well as several nieces and nephews.

In addition to her parents and husband of 73 years Harold R. Kuhn Sr., who passed away April of this year, Gloria was preceded in death by her son Harold R. Kuhn Jr. of Naugatuck, CT.

Mrs. Kuhn, loved her children and grandchildren and was known for her elaborate family holiday celebrations.

Gloria enjoyed traveling throughout the United States, Central America, and the Middle East.

Mrs Kuhn was well loved by her family and friends and will be sorely missed.

Family will receive friends Tuesday, July 16, 2019 from 9:00AM- 9:30AM at The Nickel-Lochstampfor Family Funeral Home Inc., and interment will follow at 10:00 AM at the Blain Cemetery with pastor Ken Hepner officiating.

Arrangements are entrusted to the Nickel-Lochstampfor Family Funeral Home Inc. 3626 Sherman's Valley Road, Loysville, PA 17047.