Margaret F. (CLARK) SHOWALTER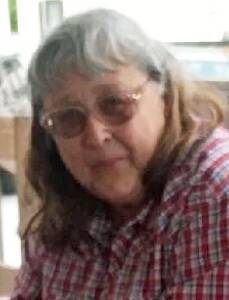 Click On Image To Enlarge
OBITUARY for MARGARET F. SHOWALTER

Margaret F. Showalter, age 74, of Christiana, formerly of Juniata County, passed away on Wednesday, October 25, 2023 at home. She was the wife of the late Fred E. Showalter who died April 24, 2004. Born in Port Royal, PA, she was the daughter of the late Richard and Jane Elizabeth Masset [Maffett] Clark.

Margaret attended Calvary Monument Bible Church in Paradise. In her free time, she loved decorating for the holidays, watching the birds outside, helping out her neighbors any way she could, and spending time with her grandchildren.

She is survived by 4 children: Donna wife of Joey Swartz of Millerstown, PA, Fred Showalter, Jr. of Mifflintown, PA, Jesse husband of Danielle Showalter, Ralph Showalter, both of Christiana, 9 grandchildren, 1 great-grandchild, and a brother, Roy husband of Patty Clark of Mifflintown.

Funeral service will take place at the Shivery Funeral Home, 111 Elizabeth Street, Christiana, on Monday at 7 p.m. with a viewing from 6 p.m. until time of service. Pastor Chris Lenhart will be officiating. Interment will be on Tuesday at 11 a.m. in the Church Hill Cemetery, Route 75 S, Port Royal, PA.