Stacey C. (GOSHORN) BAILER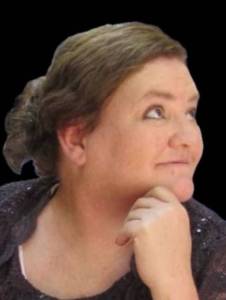 Click On Image To Enlarge
OBITUARY for STACEY C. BAILER

Stacey C. Bailer, 58, of Port Royal, passed away Thursday, October 19, 2023, at Geisinger-Lewistown Hospital.

Born May 22, 1965 in West Chester, she was a daughter of the late Robert E. and Wanda E. (Walters) Goshorn.

She is survived by five children, Nicole Balich and husband, Garrett, Robby Goshorn and wife, Cassie, Heather Goshorn, Julian Bailer, and Jamie Bailer and companion, Makenzi Beward, eight grandchildren, Aurora, Gwenevieve, Becca, Allison, Marleigh, Will, Carter, and Ariella, and two sisters, LaDonna Kerstetter and wife, Mandy, and Lynne York and husband, Tom.

In addition to her parents, she was preceded in death by her maternal grandparents, Miriam and Percy Masters, and her aunt, Deloris Dunn.

She graduated from HACC with an Associates Degree in accounting and was the program coordinator for Skills of Central PA.

She volunteered at Beale Township Fire Company.

She enjoyed playing Bingo and crocheting. Her greatest joy was her family, especially her children and grandchildren. One thing that truly set her apart from others was her pure heart and how she loved everyone who came into her life unconditionally.

Her service will be at 11 a.m. Friday, Oct. 27 at Guss Funeral Home, Inc., 20 S. Third Street, Mifflintown with Rev. Frank Swartz officiating. Interment will be in St. Stephen's Lutheran Cemetery, Licking Creek Valley.

Her family will receive friends Thursday evening from 6 to 8 at the funeral home.

Memorial contributions may be sent to Pets Come First, 2451 General Potter Hwy, Centre Hall, PA 16828.