Walter Lucian BOYER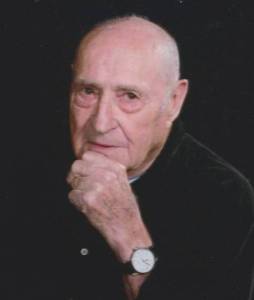 Click On Image To Enlarge
OBITUARY for WALTER LUCIAN BOYER

Walter Lucian Boyer, 94, formerly of Port Royal, PA. passed away in Conroe, Texas on September 17, 2023, at home surrounded by his loving family.

Born January 31, 1929 in Port Royal, Juniata County, Pennsylvania. He was a son of the late Lucian Robinson Boyer, and Bertha (Groninger) Boyer. On April 4, 1953, he married the love of his life Cora Emma (Naylor) Boyer. They were blessed to have shared 70 years of marriage together before his passing.

Along with his wife, his two children survive him, Bambi Boyer of Conroe, Texas and Bryan Boyer of Willis, Texas. Walter spent many years in the trucking industry, living in North Carolina, Louisiana and Texas. He retired from Louisiana Pacific in 1995. He enjoyed woodworking, camping and watching NASCAR races.

Interment will take place in Old Church Hill Cemetery, Port Royal, PA at the convenience of the family.

Memorial contributions in Mr. Boyer's memory can be made to any hospice organization of the donor's choosing.

Arrangements have been entrusted to Cashner Funeral Home, Conroe, Texas. Online condolences and tributes can be shared with the family at www.cashnerconroe.com.

The family would like to thank Hospice Plus for their wonderful care of Walter.