Kathryn L. (ST. JOHN) LEAHY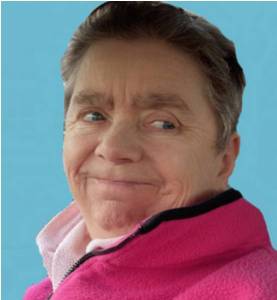 Click On Image To Enlarge
OBITUARY for KATHRYN L. LEAHY

Kathryn L. Leahy, 71 of Port Royal, passed away at 4:00 AM on Tuesday, September 5, 2023, at her residence surrounded by her family.

Born on May 23, 1952, in Lewistown, Mifflin County, she is a daughter of the late Francis and Betty (Wilt) St. John.

She is survived by two daughters, Crystal Zhu and her husband Yuchen of Lancaster and Rebekah Rodgers of Port Royal; five grandchildren, Chelsea, Raynah, Natalie, Elsa, and Hunter; two great grandchildren, Wesley and Vivian; and four siblings.

In addition to her parents, she was preceded in death by two siblings.

All Services will be private with interment taking place at Old Church Hill Cemetery, Port Royal.

Arrangements have been entrusted to the Brown Funeral Homes, Inc., 100 Bridge St., Mifflintown.