Daryl L. EHRENZELLER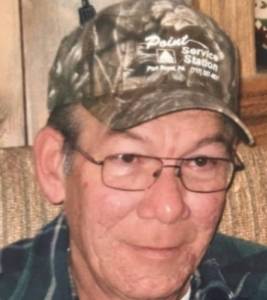 Click On Image To Enlarge
OBITUARY for DARYL L. EHRENZELLER

Daryl L. Ehrenzeller, 72, of Port Royal, passed away at 4:15 AM on Tuesday, September 5, 2023 at his residence.

Born on February 21, 1951 in Lewistown, Mifflin County, he is a son of the late Norman J. Ehrenzeller, Jr. and Jean (Frontz) McKarchey and her husband Paul McKarchey. On September 20, 1969, he married his surviving wife, Patricia L. (Bargo) Ehrenzeller, with whom he was blessed to share almost 54 years of marriage before his passing.

In addition to his wife, he is survived by three children, Missy Kint, Brian Ehrenzeller, and Niki Eaton and her husband Joseph H., all of Port Royal; five grandchildren, Kyle Kint, Mia Kint, Lyndy Harding and her husband Jordan, Lucas Ehrenzeller, and Shanel Eaton; two great grandchildren, Jackie Harding and Crew Harding; ten siblings, Vickie Rapp and her husband Charles, Pauline Forshey and her husband Dan, Steven Ehrenzeller, Susan Fabish, Chris Ehrenzeller, Dwight Ehrenzeller, Joy Wilson, Joanne Myers, Joe Ehrenzeller, and Paul Ehrenzeller; and many nieces and nephews.

In addition to his parents, he was preceded in death by two siblings, Darla Rusho and Donald Ehrenzeller.

He attended Juniata Joint High School in Mifflintown and was a Christian in faith.

Daryl began his working career in construction for John E. Groninger; after that, he was employed as a Fabricator for Keystone Railways; next, he was employed as a Fabricator for Capitol Products; and following that, he was employed at various construction companies throughout Central PA retiring from Jay Fulkroad and Sons, Inc. in Oakland Mills. In addition to his careers, he also owned and operated the Van Dyke Body Shop.

Mr. Ehrenzeller loved fishing; hunting, especially raccoons; going to the Port Royal Speedway where he was involved as a crew member with the #33 sprint car; hunting arrowheads; go karting with his grandson, Kyle; and, in earlier life, enjoyed farming on the evenings and weekends where he loved making hay and tending to his animals; however, he cherished the time spent with his friends and family and most of all, spending time with his beloved grandchildren on the farm.

Daryl will be remembered as a good and hardworking man who always loved a good cup of Maxwell House coffee and McDonald's cheeseburgers.

All Services and Interment will be private.

In lieu of flowers, memorial contributions in Mr. Ehrenzeller's memory can be made to any hospice organization of the donor's choosing.

Arrangements have been entrusted to the Brown Funeral Homes, Inc., 111 Westfall St., McAlisterville.

Online condolences and tributes can be shared with the family at www.brownfuneralhomesinc.com.