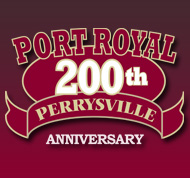 Chauncey Steely TAYLOR, Jr.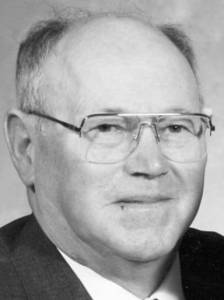 Click On Image To Enlarge
OBITUARY for CHAUNCEY S. TAYLOR, JR.

PORT ALLEGANY Chauncey S. Taylor, Jr., 84, of Benson Hollow Rd., passed away Thursday (Sept. 27, 2012) in the Charles Cole Mem. Hospital, Coudersport, after a brief illness.

Born April 14, 1928 in Lewistown, PA, he was a son of Chauncey S. and Pearl McCormick Taylor. On Nov. 27, 1948, he married Elsie W. Kahley. He later married Laura E. Tyler, on Dec. 11, 1977, in Port Allegany. She preceded him in death, Apr. 2, 1982. On Feb. 14, 1985, in Bradenton, FL, he married Edna M. McNeil, who survives.

Mr. Taylor was a heavy equipment operator & mechanic and had worked for the former A. E. O'Block Construction Co. and also I. A. Construction Co., formerly of Port Allegany, now Lewis Run, PA, before his retirement. He worked on both the Route 6 highway construction project and the Kinzua Dam project in the 1960's and 1970's.

He is a longtime resident of the area coming from central Pennsylvania.

He was a member of F. & A.M. Liberty Lodge 505, Port Allegany, and Zem Zem Shrine of Erie, PA; a 60year member of the Operating Engineers, Local 66; a social member of the American Legion Post 258, Port Allegany; retired from the Seneca Highlands Dart League, and American Legion Dart team; and retired Port Allegany Pool league, Seneca Inn Team. He was also an avid golfer.

Surviving in addition to his wife, Edna, are three sons, John C. (Georgena) Taylor of Roulette, PA, Gary L. Taylor of Lock Haven, PA, Chauncey S. Taylor, III of Warren, PA; two daughters, Donna J. (Barry) Sauers and Debra J. Taylor both of Roulette, PA; 9 grandsons, 4 granddaughters; 3 great-grandsons, 4 great-grand daughters; a stepson, David P. (Darlene) Manning of Port Allegany; two stepdaughters, Crystal S. (William) Loucks and Michelle M. Amell both of Port Allegany; several stepgrand children, and stepgreat grandchildren; five brothers, Jack E. (Carmie) Taylor of McAllisterville, PA, Robert A. (Fran) Taylor of Anderson, SC, Graham E. (Betty) Taylor of Port Royal, PA, David P. (Trudy) Taylor of Hummelstown, PA, Richard (Bobbi) Taylor of Richfield, PA; and several nieces and nephews.

He was preceded in death by his parents, an infant daughter, Bonnie Lou Taylor, three brothers, James, Kenneth, and Ronald Taylor; and a sister, Helen Goshorn.

Friends will be received from 2-4 and 6-8 p.m. Sunday in the Switzer Funeral Home, Port Allegany. A funeral service will be held at 11 a.m. Monday (Oct. 1, 2012) in the funeral home, with Rev. Michael Culver, pastor of the First Baptist Church, Port Allegany, officiating. Burial will be in Fairview Cemetery, Port Allegany.