James F. WORTMAN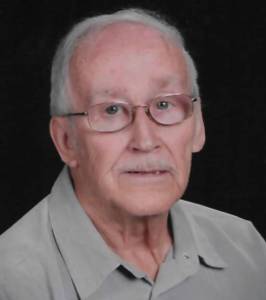 Click On Image To Enlarge
OBITUARY for JAMES F. WORTMAN

James F. Wortman, 86, of Port Royal, passed away at 6:05 AM on Friday, August 25, 2023, at his residence.

Born on February 2, 1937, in Elba, Michigan, he is a son of the late Dr. George E. and Beulah (Mayer) Wortman.

On November 2, 1968, he married his surviving wife, Marcia A. (Zook) Wortman with whom he was blessed to share over 54 years of marriage before his passing.

In addition to his wife, he is survived by his children, Tammy L. Heikes and her husband Thomas of Mifflintown, Amy R. Thompson and her companion Jaime Paden of Port Royal, and Timothy J. Wortman of Mechanicsburg; five grandchildren; and eleven great grandchildren.

In addition to his parents, he was preceded in death by a son in law, Randy Thompson; and three sisters, Dr. Nellie R. Wortman, Donna Gilmore, and Roberta Furst.

Mr. Wortman was a 1957 graduate of Lewistown Area High School.

James began his employment as a stone cutter with Mifflintown Marble and Granite Co.; then, he was employed as a Plant Manager at Game Time in Thompsontown; next, he worked as a Laborer for Triangle Pacific, Armstrong Cabinets, and retired in 2016 from ACPI, all of Thompsontown.

He was a member of First Baptist Church of Juniata County in Mifflintown since 1976 and enjoyed woodworking, watching football, especially the Green Bay Packers and Penn State, and loved going for drives with his family.

The Wortman family would like to thank 365 Hospice for their care and compassion that they showed not only to James but to the entire family.

Funeral Services will be held on Tuesday, August 29, 2023, at 11:00 AM at the First Baptist Church of Juniata County, 23964 Route 35 North, Mifflintown with Pastor Howard Houtz officiating. Interment will follow at Westminster Presbyterian Cemetery, Mifflintown.

A viewing will be held from 10:00 AM until the time of the funeral services at 11:00 AM on Tuesday at the Church.

In lieu of flowers, memorial contributions in Mr. Wortman's memory can be made to the First Baptist Church of Juniata County, 23964 Route 35 North, Mifflintown, PA 17059.

Arrangements have been entrusted to the Brown Funeral Homes, Inc., 100 Bridge St., Mifflintown.

Online condolences and tributes can be shared with the family at www.brownfuneralhomesinc.com.