Melinda Kay "Mindy" (SEACRIST) BARGO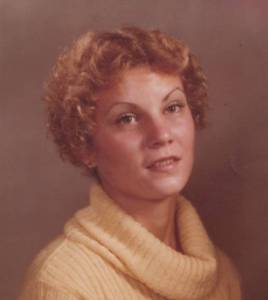 Click On Image To Enlarge
OBITUARY for MELINDA KAY BARGO

Melinda Kay Bargo, 63, of Port Royal, passed away at 9:34 PM, Tuesday, Aug. 8, 2023, at the Geisinger Medical Center in Danville.

Born on May 9, 1960, in Lewistown, Mifflin County, she is the daughter of the late William P. and Helen Mae (Gray) Seacrist.

On Friday, March 13th, 1998, she married her surviving husband, Stephen L. Bargo, with whom she was blessed to share over 25 years of marriage and over 32 years of companionship before her passing.

In addition to her husband, she is survived by one daughter, Brittney S. Hartsock and her companion Daniel Harple of York; one stepson, Erik S. Bargo and his companion Courtney Miller of Mifflintown; five grandchildren, Damien Harple, Dexter Harple, Blair Bargo, Alex Bargo, and Lexi Bargo; and one brother, William Seacrist of Port Royal.

Mrs. Bargo was a 1978 graduate of Juniata High School in Mifflintown and was employed in many Supervisory roles throughout Central Pennsylvania and retired due to health issues from Weis Markets in Mifflintown in May 2023.

She enjoyed gardening, tending to her flowers, music, especially Jim Morrison and the Doors, was an avid reader, loved cats, and watching True Crimes on Investigation Discovery which led to her daughter's career path as a forensic psychologist; however, her greatest joy came from spending time with her family, especially her grandchildren.

Melinda will forever be remembered and known for her unique brand of humor, her sarcastic wit, and her ability to share what was on her mind.

Memorial Services will be held at 2:30 PM on Friday, August 18, 2023, at the Brown Funeral Homes, Inc., 100 Bridge St., Mifflintown with the Rev. Frank J. Swartz officiating. Interment will be private.

A visitation will be held from 1:30 PM until the time of the Memorial Services at 2:30 PM on Friday at the funeral home.

In lieu of flowers, memorial contributions in Mrs. Bargo's memory can be made to the Juniata County Library, 498 Jefferson St., Mifflintown, PA 17059.

Online condolences and tributes can be shared with the family at www.brownfuneral homesinc.com.