Matthew B. "Matt" DREESE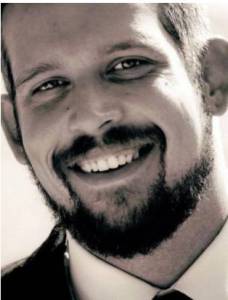 Click On Image To Enlarge
OBITUARY for MATTHEW B. "MATT" DREESE

Matthew B. "Matt" Dreese, 36, of Port Royal, passed away unexpectedly on Saturday, Aug. 19, 2023.

He was born Sept. 18, 1986 in Lewistown.

He is survived by his wife, Katrina (Ruth) Dreese, whom he married Sept. 19, 2015, two daughters, Ember Dreese and Evangeleen Richard, both at home, his father, Ronald W. Dreese Sr. and step-mother, Glenda Dreese, of McAlisterville, his mother, Rita (Rauch) Dressler and step-father, Harold E. Dressler, Jr. of Mifflin, and one brother, Ronald W. Dreese, Jr. and wife, Serena, of Mifflintown.

Matt graduated from Juniata High School and received an Associate Degree in Criminal Justice from McCann School of Business and Technology, Sunbury.

He was a veteran of the United States Army.

He was employed as a correctional officer at Benner SCI.

He was a member of the American Legion, Mifflintown.

Matt enjoyed playing his guitar and his passion was anything involving music. He enjoyed riding motorcycles and ATVs, going to the range and playing his video games. He especially loved spending time with his kids.

A memorial service will be held at 11 a.m. on Monday, Aug. 28, at Guss Funeral Home, Inc., 20 S. Third St., Mifflintown. Interment will be in Union Cemetery, Mifflintown, where there will be a Correctional Officer's Honor Guard. Full military honors will be accorded by the Juniata County Veteran's Council.

There will be no viewing, but the family will receive friends on Monday, Aug. 28, from 10 a.m. until the time of the service at the funeral home.

The family will provide all flowers and requests that a contribution in Matt's memory be made to Pennsylvania Wounded Warriors, 1117 Country Club Rd Camp Hill, PA 17011.