George D. "Dan" HENRY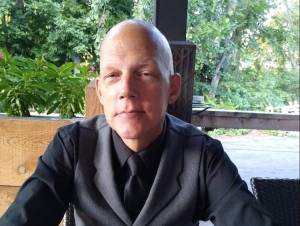 Click On Image To Enlarge
OBITUARY for GEORGE D. "DAN" HENRY II

George D. "Dan" Henry II, 57, of Port Royal passed away on Wednesday, March 15, 2023.

Born Aug. 6, [1966] in Cherry Hill, N.J., he was a son of the late George D. "Danny" and Gail A. "Misty" (Huss) Henry.

He is survived by his wife, Barbie (Bookwalter) Henry, two step-children, Angel Bender and Keith Bender, one step-granddaughter, Juliana Trayer, one sister, Ruth Elizabeth "Beth" Henry and husband, Phillip Garrett, of Elizabethtown and one brother, Timothy S. Henry and wife, Mary, of Palmyra.

Dan was a truck driver for Zimmerman Trucking and a carpenter for Tedd Wood, before he retired on disability.

He was the former mayor of Port Royal and a member of the Juniata Co. Sportsmen's Association.

He made handgrips for 1911 guns and enjoyed woodworking, drag racing at Beaver Springs, and tinkering with things.

The most important thing in his life was his family and he loved spending time with them.

There will be no service.

Guss Funeral Home, Mifflintown is assisting the family. Condolences may be left at www.gussfh.com.