Gloria (KAUFFMAN) SIEBER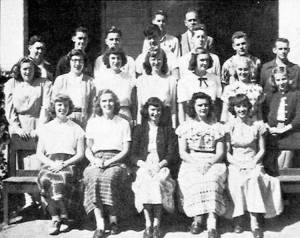 Click On Image To Enlarge
OBITUARY FOR GLORIA A. SIEBER

Gloria A. Sieber, 91, formerly of Mifflintown, passed away on Friday, Feb. 24, 2023, at North Ridge Center Personal Care, McAlisterville.

Born Nov. 26, 1931 in Academia, she was a daughter of the late Jesse and Edna (Walters) Kauffman. Her husband of 57 years, Donald Banks Sieber, passed away July 31, 2008.

She is survived by four children, Larry Sieber and wife, Linda, of Shermans Dale, Brenda Kelly and husband, Dan, of Harrisburg, Robin Sieber and wife, Rhonda, of Mexico, and Gregory Sieber of Shermans Dale, three sisters, Iris Liskey of Myerstown, Joan Yetter of Port Royal, and Berneace Page of Port Royal, five grandchildren, eight great-grandchildren, and one great-great-grandson.

She was preceded in death by one brother, Marlin Kauffman.

Gloria graduated from Tuscarora Valley High School in 1950. She married her husband on March 16, 1951 and devoted herself to helping him on the farm, being a loving farm wife and raising her family.

She was a member of Pine Grove United Methodist Church.

She enjoyed singing, playing the piano, and playing board games and cards, especially pinochle. Her greatest joy came from being with her family.

Her funeral will be at 11 a.m. on Friday, March 3 at Guss Funeral Home, Inc., 20 S. Third St., Mifflintown, with Pastor Jennifer Heikes officiating. Interment will be in Union Cemetery, Mifflintown.

There will be a viewing on Friday from 10 a.m. until the time of the service at the funeral home.

In lieu of flowers, donations to the American Macular Degeneration Foundation, PO Box 515, Northampton, MA 01061-0515 (www.macular.org) would be appreciated

Condolences may be left at www.gussfh.com.