816 Cross Street
Cross St.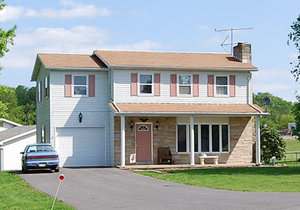 Click On Image To Enlarge
This house sits on the North side of Cross Street where the street intersects with Ninth Street.

This house was built by Karen (Kratzer) Bryner after the death of her husband Stephen Bryner. Karen eventually moved to Virginia and the house is now (2022) likely a rental unit.
Contributed by slbryner on 7/17/12

Contributed by rkohler3 on 5/3/14 - Image Year: 2005