Albert GRONINGER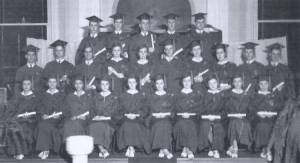 Click On Image To Enlarge
OBITUARY for ALBERT P. GRONINGER

PORT ROYAL - ALBERT P. GRONINGER, 79, of Port Royal RR2, died Tuesday afternoon Aug. 3, 1999, at his home.

Born June 17, 1920, in Milford Township, Juniata County, he was a son of the late Jacob B. and Margaret (Gilson) Groninger. His wife, Kathryn G. "Kate" (Trego) Groninger, died July 15, 1988.

Surviving are: a daughter, Mrs. Roger (Joyce) Bierly, Rebersburg; a sister, Betty Walker, Bartow, Fla.; and two grandchildren.

He was preceded in death by brothers and sister, Earl Groninger, Boyd Groninger, and Lenore Naylor.

He was a graduate of Port Royal High School.

He was a retired farmer and a member of the Juniata County Farm Bureau.

Services will be held at 11 a.m. Friday at Rex Funeral Home, Port Royal, with Pastor Frank J. Swartz and Pastor Richard H. Burchfield officiating. Interment will be in New Church Hill Cemetery, Port Royal.

Friends may call from 7-9 p.m. today at the funeral home.

Memorial contributions may be made to: American Heart Association, 501 Howard Ave., Suite 101, Building D, Altoona, PA 16601.