Diane E. (NEALMAN) GLENDYE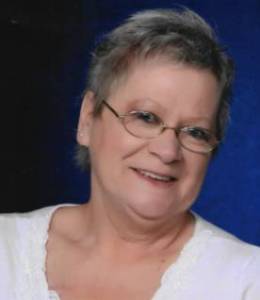 Click On Image To Enlarge
OBITUARY for DIANE E. GLENDYE

Diane E. Glendye, 67, of Port Royal, passed away at 7:20 a.m., Monday, December 5, 2022, at the Geisinger Lewistown Hospital.

Born April 21, 1955 in Derry Township, Mifflin County, she was the daughter of the late Brady Nealman and Ines M. (Bryner) "Pickle" Murphy. On June 4, 1994, she was married to her late husband, David L. Glendye, with whom she was blessed to share over 11 years of marriage before his passing on September 1, 2005.

She is survived by four children, Denise R. Campbell and her husband Stephen of Danville, Kristi L. Bryner and her husband Kevin of Honey Grove, and David C. Glendye and his wife Rachel of Port Royal; one stepdaughter, Shannon Glendye of Carlisle; seven grandchildren, Keifer Naylor, Cassandra Campbell, Jessica Wileman, Alison Bryner, Olivia Glendye, Cameron Glendye, and Mason Glendye; four great grandchildren, Xzander Naylor, Amya Naylor, Creed Naylor, and Sumaya Campbell; two step grandchildren; two sisters, Marie Book and her husband Mark of Port Royal and Joyce Walker and her husband Joseph of Mifflintown; and many nieces and nephews.

In addition to her parents and husband, she was preceded in death by one sister, Lois Paden.

She formerly attended the Wesley Chapel United Methodist Church in Reeds Gap.

In earlier life, she was employed at Juniata Garment in Mifflin, various local convenience stores, and at one time, owned her own salon in her home.

Her memberships included the Ladies Auxiliary of the American Legion Post 298 in Mifflintown and was a former member of the Millerstown Moose Lodge 925.

All services will be private with Interment taking place at St. Paul's Lutheran Cemetery, Nook.

In lieu of flowers, memorial contributions may be made to her son, David C. Glendye, 994 Quarry Road, Beavertown, PA 17813.

Arrangements have been entrusted to the Brown Funeral Homes, Inc., 100 Bridge St., Mifflintown.

Online condolences and tributes can be shared with the family at www.brownfuneralhomesinc.com.