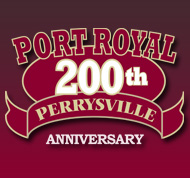 Robert "Bob" HOSTLER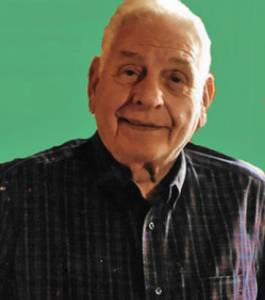 Click On Image To Enlarge
OBITUARY for ROBERT N. "BOB" "PAP" HOSTLER

Robert N. "Bob" "Pap" Hostler, 89, of Mexico, passed away at 7:15 PM on Monday, November 7, 2022 at the Richfield Healthcare and Rehabilitation Center.

Born on September 28, 1933 in Beale Twp., Juniata County, he was a son of the late David and Lillian (Kauffman) Hostler. On July 27, 1956, he married his surviving wife, Betty T. (Taylor) Hostler with whom he was blessed to share over 66 years of marriage before his passing.

In addition to his wife, he is survived by his four sons, David W. Hostler and his wife Shirley of Mexico, Douglas R. Hostler and his wife Robin of Arch Rock, Frank P. Hostler and his wife Tierney of Port Royal, and Casey S. Hostler and his wife Melanie of Van Wert; nine grandchildren, Zachary Hostler and his wife Cassandra, Brandon Hostler and his wife Marissa, Jennifer Hostler and her companion Steve "AJ" Phillips, Dustin Hostler, William Hostler, Taylor Hostler and his wife Christina, Trey Hostler and his wife Kayla, Trent Hostler and his companion Krystal Apple, and Holly Hostler; seven great grandchildren; one sister, Joyce Hack of Mexico; and many generations of nieces and nephews.

In addition to his parents, he was preceded in death by one daughter in law, Valerie Hostler; one great granddaughter, Alexandra Hostler; four sisters, Virginia Hosler, Charlotte Foster, Wilma Yocum, and Betty Brackbill; and three brothers, Homer Hostler, Jack Hostler, and Russell Hostler.

Mr. Hostler honorably served our country in the US Army during the Korean War.

Bob was employed at local various places and retired as a Custodian at Tuscarora Valley Elementary School in Port Royal.

He was a member of the Arch Rock United Methodist Church; attended the Grace United Methodist Church in Mexico and Heaven Bound Church in Mifflintown; was a lifetime member of Mifflintown Hose Company No. 1; and was the caretaker of the Adams Cemetery in Mifflintown for over 42 years.

In earlier life, his hobbies included bowling, hunting, wood working, yard work, square dancing with his wife, and throwing horseshoes.

He will be remembered as "the Candy Man" who loved to give out lollipops and Jolly Ranchers to children at Tuscarora Valley Elementary School for good behavior and good grades on the students report cards.

Funeral Services will be held at 10:30 AM on Tuesday, November 15, 2022 at Heaven Bound Church, 25 S. Ridge Road, Mifflintown with his son, Pastor Casey Hostler and Pastor George Yocum officiating. Interment will follow at Adams Cemetery, Mifflintown.

A viewing will be held from 5-7 PM on Monday, November 14, 2022 at the Heaven Bound Church.

In lieu of flowers, memorial contributions in Mr. Hostler's memory may be made to the church or charity of one's choice.

Arrangements have been entrusted to the Brown Funeral Homes, Inc., 100 Bridge St., Mifflintown.

Online tributes and condolences may be sent to the family by visiting www.brownfuneralhomesinc.com.