William R. "Bill" CARTER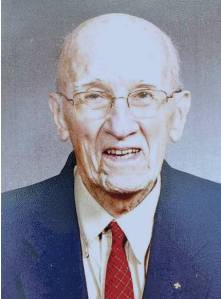 Click On Image To Enlarge
OBITUARY for WILLIAM R. 'BILL' CARTER

William R. "Bill" Carter, 86, of Lewistown, passed away on Wednesday, Sept, 21, 2022 at Centre Care Nursing Home in Bellefonte.

Born Nov. 9, 1935, in Lewistown, he was the son of the late Robert and Margaret (Craig) Carter. In addition to his parents, he was also preceded in death by his sister, Margaret Elsasser.

Bill is survived by his loving wife, Kathy (Heister) Carter; children, James Carter and wife Jody, of Lewistown, Mike Carter, of Lewistown, Debra Swalm and husband Michael, of Summersdale, Steven Carter and wife LaCinda Bailor, of Lewistown; step-children, Laura Espigh and husband Tim, of Milroy, and Fred Zimmerman and companion Lori Wilson, of Burnham; grandchildren, Caitlin Zimmerman, Chrystal Bedlyon and husband Chris, Jimmy Carter and wife Crystal, and Garrett Espigh, and numerous great-grandchildren.

Bill was a graduate of Penn State University, earning a Master's Degree in Civil and Mechanical Engineering, and Princeton University, earning a degree in Psychology. Upon graduation he was employed as a machine designer for International Peripheral Systems. He was a part owner of Blue Valley Inc., in Port Royal, a start-up business manufacturing institutional playground equipment, he served as Chief Engineer and plant manager at Metlmex Corp. in Lewistown, he later served as Chief Engineer at Empire Kosher Poultry Inc., and he retired from Lewistown Hospital as Chief Engineer, where he was an integral part of the helicopter pad. He and his wife also managed their own real estate business throughout his working career. He was a past board member of First Area Federal Credit Union, and Juniata Valley Bank, He served as a president of Sandy Bend Inc., Central PA Industrial Management Club, and a sustaining member of Boy Scouts of America. All the while, he was still able to earn his pilot's license, flying was one of his greatest joys. He will be remembered for always being there to lend a helping hand to anyone in need.

A funeral service in loving memory of Bill will be held at 11 a.m. Monday Sept. 26, 2022, at King-Barr Funeral Home LLC, 120 Logan St., Lewistown, with Rev. Stephanie Rupert officiating. There will be a viewing held at the funeral home from 10 a.m. until time of service.

Interment will take place in Mount Rock Cemetery.

Memorial contributions in Bill's memory are respectfully encouraged to: Mother Hubbard's Cupboard, 21 S. Main St, Lewistown, PA 17044.

Online condolences can be shared with the family at www.kingbarrfuneralhome.com.