Douglas E. "Doug" DEIHL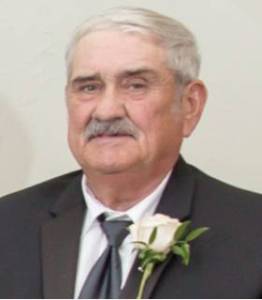 Click On Image To Enlarge
OBITUARY for DOUGLAS E. "DOUG" DEIHL

Douglas E. "Doug" Deihl, 72, of Thompsontown, passed away at 5:21 p.m. on Tuesday, September 6,2022 at Geisinger Lewistown Hospital.

Born on September 9, 1949 in Lewistown, Mifflin County he is a son of the late Walter H. and Esther P. (Gray) Deihl.

On May 9, 1970 he married his wife, Linda (Vance) Deihl, with whom he was blessed to share more than fifty two years of marriage before his passing.

He is survived by three sons, Stephen D. Deihl and his wife, Pamela of Reading, Joseph W. Deihl and his wife, Nicole of Port Royal, Cory L. Deihl and his companion, Elizabeth Landis of Thompsontown, one brother Joseph W. Deihl and his wife, Diane of Mifflintown and he leaves behind eleven grandchildren.

In addition to his parents, he was preceded in death by a sister Beverly Shoop.

His education included being a 1967 graduate from Tuscarora valley High School, Port Royal and he received his bachelor's degree from Warren Wilson College.

In 2017 he retired with thirty-eight years of service as the Director of the weatherization Program for SEDACOG.

Doug loved hunting, fishing, golfing, and coaching little league baseball.

Mr. Deihl served his country with the United States Naval Reserves.

All Services are private.

Memorial contributions in Mr. Deihl's memory can be made to the American Red Cross Chapter, 250 Jari Drive, Johnstown, PA 15904.

Arrangements have been entrusted to Brown Funeral Homes, Inc., 100 Bridge Street, Mifflintown.