Robert P. BURDA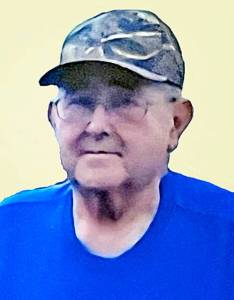 Click On Image To Enlarge
Robert P. Burda, 75, of Port Royal, passed away at 5:36 p.m., Saturday, Sept. 3, 2022, at Geisinger Medical Center in Danville.

Born on April 25, 1947, in Windber, Somerset County, he was a son of the late Anthony and Helen (Bobrowicz) Burda.

On June 10, 1978, he married his surviving wife, Sharyl D. (Nagle) Burda, with whom he was blessed to share over 44 years of marriage before his passing.

In addition to his wife, he is survived by his children, Walter F. Burda and his wife Kirsten of Mifflintown, Mark A. Burda and Emily of Lewistown, Kenneth A. Burda of Honey Grove, and Stacey M. Cornwell and her husband Kevin of Mifflin; 12 grandchildren; two sisters, Leona Mader and her husband Warren of Marysville and Frannie Baudoux and her husband Gary of Portage; one brother, Edward Burda of Portage; and many nieces and nephews.

In addition to his parents, he was preceded in death by one sister, Diana Burda.

Mr. Burda was a 1965 graduate of Portage Area High School and was employed and retired with over 30 years of service with Roadway Express in Carlisle.

Robert was Roman Catholic by faith.

His memberships include being a lifetime member of the Mifflin Fire Department Co. No. 3; was a member and former Treasurer of Beale Twp. Fire Co. No. 5; member of the Juniata County Fire Police Association; former social member of the American Legion Post No. 430 in Portage, Post No. 364 in Liverpool, and Post No. 298 in Mifflintown; and an honorary retired member of the International Brotherhood of Teamsters.

He enjoyed hunting, fishing and golfing, but his greatest joy came from spending time with his family, especially his grandchildren.

A prayer service will be held at 11 a.m., Monday, Sept. 12, 2022, at the Brown Funeral Homes Inc., 100 Bridge St., Mifflintown, with the Rev. Peter Rettig officiating. Interment will be private.

A public visitation will be held from 10 a.m. until the time of the services at 11 a.m. on Monday, Sept. 12, at the funeral home.

Online condolences and tributes can be shared with the family at www.brownfuneralhomesinc.com.