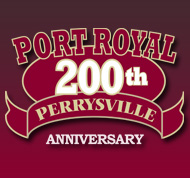 Kathryn "Kathy" (SCOTT) WALTERS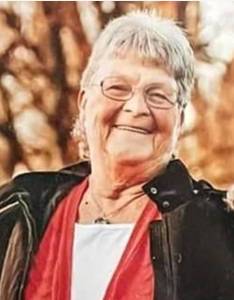 Click On Image To Enlarge
OBITUARY for KATHRYN L. 'KATHY' WALTERS

Kathryn L. "Kathy" Walters, 76, of Port Royal, went home to be with her Lord and Savior at 11:21 a.m. Saturday, Jan. 8, 2022, at Geisinger-Lewistown Hospital.

Born on Jan. 1, 1946, in Huntingdon, Huntingdon County, she is the daughter of the late Blair H. and Jean L. (Greenleaf) Scott.

On April 11, 1970, she married Thurman Robert "Bucky" Walters, with whom she was blessed to share more than 16 years of marriage, before he preceded her in death on May 17, 1986.

Surviving are her children, Lisa Imes and her husband Jeffrey, of Mifflin, Grace Goss and her husband Terry, and Robert Walters, all of Port Royal, siblings; Helen Flickenger, of Ickesburg, Rosanna Gipe and her husband Rick of Doylesburg, Cindy Mills and her husband, Donald, of Dry Run, David ?Tony? Scott and wife Linda, of Fanettsburg, Treva Powers, of Georgia, Laura Shoop and her husband Bob, of Spring Run, Irene Yohn, of Blain, six grandchildren and eight great-grandchildren.

In addition to her parents and husband, she was preceded in death by siblings, Douglas Scott, Joseph Scott, Chester Scott, Richard Veysey and Gordon Veysey.

Mrs. Walters attended Mifflintown Family Worship Center and was a social member of American Legion Post No. 298 and Crawford-Brubaker VFW Post No. 5863, all of Mifflintown.

Most recently Kathryn was a substitute cook for Juniata County School District, and she cooked at the Juniata County Fair. She also had cooked at Juniata County Jail and McDonald?s, Mifflintown.

Kathy loved playing bingo, but her favorite thing to do was attend sporting events and programs to watch her grand- kids and great-grand kids.

Funeral services will be held at 10 a.m. Thursday, Jan. 13, 2022, at Cedar Grove Brethren In Christ Church, 287 Deerville Road, Mifflintown, with Pastor Melvin Fisher officiating.

Interment will follow at Union Memorial Gardens, Mifflintown.

A viewing will be held from 6-8 p.m. Wednesday, Jan. 12, 2022, at Cedar Grove Brethren In Christ Church.

In lieu of flowers, memorial contributions in Mrs. Walter's memory can be made to the Mifflintown Family Worship Center, c/o Good Samaritan Children?s Home, 9553 Mt. Road, Port Royal, PA 17082, PA 17049.

Arrangements have been entrusted to Brown Funeral Homes Inc., 100 Bridge St., Mifflintown.

Online condolences and tributes can be shared with the family at www.brownfuneralhomesinc.com.