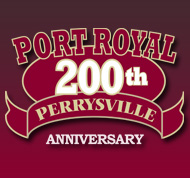 Glen H. CULBERTSON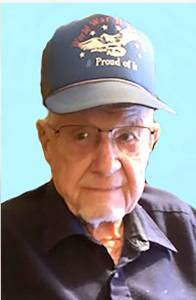 Click On Image To Enlarge
OBITUARY for GLEN H. CULBERTSON

Glen H. Culbertson, 98, of Mifflintown (Arch Rock), died at 8:15 a.m. Wednesday, Dec. 22, 2021, at Geisinger-Lewistown Hospital.

He was born March 31, 1923, in Spruce Hill, Juniata County. He was raised by his grandmother Emma Culbertson.

On May 23, 1992, he married Mary E. Lauver Culbertson, with whom he was blessed to share almost 22 years of marriage before she preceded him in death on Jan. 28, 2014.

Surviving are two sons, Dr. Glen Culbertson Jr., of Latham, N.Y., Dr. Edward Culbertson and his wife Carmen, of Allen, Texas; a stepdaughter, Judy Reece and her husband Ned, step-granddaughter; daughter, Sheryl Saunders, all of Galion, Ohio; a step-daughter, Joan (Lauver) Clark, of Mifflintown; four grandchildren, Jacob, Noah, Isaac and Timothy; eight great-grandchildren and five great-great-grandchildren. Two step-grandchildren, Kimberly (Clark) Swartz, of Mifflintown, Troy Linn Clark, of Lewistown; five step-great- grandchildren, Chantz and Morgan Swartz, Parker, Hayden and Sophia Clark; and a very special friend Dottie Specht, of Mifflintown.

Mr. Culbertson?s first wife, Neda E. Phillips and his second wife Ruth E. Miller along with a step-son Ronald H. Clark preceded him in death.

Technician 5th Grade Culbertson proudly served his country with the U.S. Army during WWII, where he served in the Asiatic- Pacific Theater and was part of the Liberation of the Philippines.

His memberships included St. Paul?s Lutheran Church, Nook, Bucyrus Lodge No. 139 F&AM, A.A.S.R. Valley of Columbus, Grand Lodge of F&AM, and Aladdin Shrine Center, all of Ohio.

In 1983, he retired with 35 years of service as a machine operator from Timken Roller Bearing Company, Bucyrus, Ohio.

His interests in earlier years were umpiring baseball, officiating football and sports in general.

A graveside funeral service will be held at 2 p.m. Tuesday, Dec. 28, 2021, at St. Paul?s Lutheran Cemetery, Nook, with Vicar Samuel J. Leister officiating and where full military burial honors will be accorded by Juniata County Veterans Council.

Arrangements have been entrusted to Brown Funeral Homes Inc., 100 Bridge St., Mifflintown.

In lieu of flowers, memorial donations in Mr. Culbertson?s memory may be made to St. Paul?s Lutheran Church, P.O. Box 337, Mifflin, PA 17058.

For online tributes and condolences, please visit www.brownfuneralhomesinc.com.