Felicity Star WILLIAMS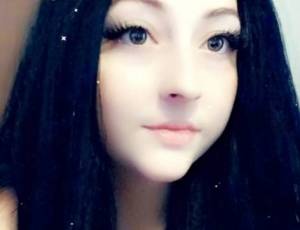 Click On Image To Enlarge
OBITUARY for FELICITY STAR WILLIAMS

Felicity Star Williams, 19, of Port Royal, passed away unexpectedly on Thursday, Nov. 25, 2021.

She was born Aug. 2, 2002, in Hershey.

She is survived by her companion, Josh Foltz, Jr., of Port Royal, her two children, Isabella Grace Foltz and Colson James Alexander Foltz, her mother and companion, Rachel L. Schreiber and James Foltz, her father, Michael Williams, Sr., five siblings, Damian Lockridge, Sr. and companion, Daedae Brooks, Justin Lockridge, Sr., and companion, Vanessa Ciccolini, Anastasia Williams, Kylie Williams, and Michael Williams, Jr. as well as other extended family.

She was a very artistic and creative person who wanted to pursue cosmetology as a career. She was a wonderful mother who loved her children dearly.

A Celebration of Life service will be planned in the future.

Guss Funeral Home, Inc., 20 S. Third Street, Mifflintown, has care of the cremation arrangements. Condolences may be left at www.gussfh.com.