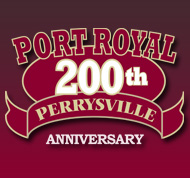 Larry Lew LONG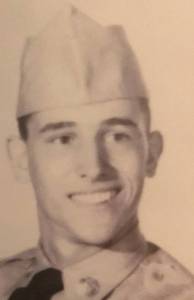 Click On Image To Enlarge
OBITUARY for LARRY L. LONG

Larry L. Long, 85, of Port Royal, passed away at 3:26 a.m. Sunday, Nov. 28, 2021, at Geisinger-Lewistown Hospital.

Born on May 15, 1936, in Spruce Hill Township, Juniata County, he is a son of the late Lewis L. and Blanche Marie (Bailor) Long. On July 6, 1955, he married his surviving wife, Darleen Z. "Sis" (Zimmerman) Long with whom he was blessed to share more than 66 years of marriage.

In addition to his wife, he is survived by: a daughter, Teresa J. O'Neal and her husband Steve of Port Royal; one son, Kevin L. Long and his wife Michelle of Port Royal; four grandchildren, Nicholas Long and his wife Becky, Sara Imes and her husband Jeremy, Olivia Long, and Ellen Beward and her husband Josh; four great-grandchildren, Bridger and Teagan Long, Cash and Penelope Imes.

In addition to his parents, he was preceded in death by two brothers, Raymond Long and Jack Long.

Mr. Long honorably served our country in the U.S. Army during the Korean War.

Larry first began his career working for Beers Feed Mill and Pennsylvania Dutch Farms (now Empire Kosher). Next, he joined the United States Army, and once his honorable service was completed, he worked as a carpenter with his brother, Jack Long. After that, he was employed with John Isenberg Plumbing and Heating before becoming an auctioneer with his brother, Raymond Long, and forming Long Brothers Auctioneering and Tent Rental. During this time, he also worked for various cattle and horse auctions such as Belleville Market, Fisher Sales Stables, Morrisons Cove, Middleburg, and Dewart Cattle Auctions. Then, along with his daughter, Teresa, he became a real estate agent and broker. Lastly, he was also a proud owner, along with his wife, "Sis", of a poultry farm.

His memberships included the former Ebenezer United Methodist Church, Spruce Hill, and now a member of Grace United Methodist Church in Mexico, Pa., American Legion Post No. 298 in Mifflintown, National Rifle Association, and Juniata County Sportsman?s Club.

Larry enjoyed hunting, reading, and working along with his daily trips to his "happy place", his treehouse; however, his greatest pride and joy was his family, children, grandchildren and great-grandchildren in which he loved to spend time with very much.

All services are private and full military burial honors will be accorded by Juniata County Veterans Council.

In lieu of flowers, memorial contributions in Mr. Long?s memory may be made to Juniata County Veterans Council, P.O. Box 1, Mifflintown, PA 17059.

Arrangements have been entrusted to the Brown Funeral Homes Inc., 100 Bridge St., Mifflintown.

Online condolences and tributes can be shared with the family at www.brownfuneralhomesinc.com.