Brandie L. WILSON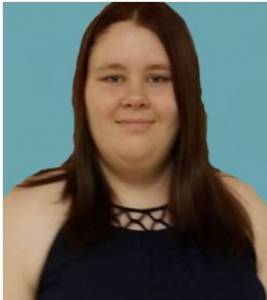 Click On Image To Enlarge
OBITUARY for BRANDIE L. WILSON

Brandie L. Wilson, 22, of Port Royal, passed away at 4:18 AM on Saturday, October 9, 2021 at the Geisinger Lewistown Hospital.

Born on November 14, 1998 in Danville, Montour County, she is a daughter of Stacy R. Wagner of Honey Grove.

In addition to her mother, she is survived by her fiance, David S. Wagner of Port Royal; one son, Emmett Wagner, at home; three siblings, Dakota Wilson and his wife Tara of Lock Haven, Jody Wilson and her companion Denny Stoutzenberger, and Stewart Wilson, all of Mifflin; her maternal grandfather, Clayton Wagner and his companion Marion Reisinger of Mifflintown; one aunt, Brenda Fultz and her husband Bub of Lewistown; one uncle, Keven Wagner and his wife Anita of Mifflintown; her mother's fiance, Kevin Burkholder of Honey Grove; and many cousins.

She was preceded in death by her grandmother, Carol A. (Wert) Wagner.

Brandie was a 2017 graduate of the Mifflin County High School and a 2017 graduate of the Medical Sciences Program at the Mifflin-Juniata Vo-Tech School.

She enjoyed shopping and loved the outdoors; however, her greatest joy came from spending time with her family, especially her son, Emmett.

Funeral Services will be held at 11:30 AM on Friday, October 15, 2021 from the Brown Funeral Homes, Inc., 100 Bridge St., Mifflintown with the Rev. Frank J. Swartz officiating. Interment will be private and take place at the New Church Hill Cemetery, Port Royal.

A public viewing will be held from 10:30 AM until the time of the funeral services at 11:30 AM on Friday at the funeral home.

In lieu of flowers, memorial contributions in Ms. Wilson?s memory can be made to her mother, Stacy Wagner, 512 Bunker Hill Road, Honey Grove, PA 17035.

Arrangements have been entrusted to the Brown Funeral Homes, Inc., 100 Bridge St., Mifflintown.