Stephen A. "Steve" KIRK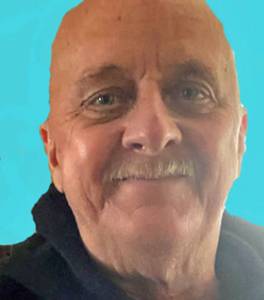 Click On Image To Enlarge
OBITUARY for STEPHEN A. 'STEVE' KIRK

Stephen A. "Steve" Kirk, 59, of Port Royal, passed away at 7:55 a.m. Thursday, Oct. 21, 2021, at his home.

Born on Feb. 21, 1962, in Lewistown, Mifflin County, he is the son of his surviving parents Bruce A. and Roma J. (Fisher) Kirk of Port Royal.

On May 19, 1984, he married his surviving wife, Wendy D. (Henry) Kirk, with whom he was blessed to share more than 37 years of marriage before his passing.

Surviving are his children, Chad E. and his wife Teagan, of Port Royal, Caleb B. Kirk, at home; his in-law's, Dale E. and Madeline (Zimmerman) Henry, of Licking Creek; a brother, Robert B. and his wife Debra of Port Royal; a precious grandson, Rory S. Kirk who was the light of his life, and many nieces and nephews of which he was very fond.

A nephew, Jeffrey Albert Kirk, preceded him in death.

In 1981 he graduated from Juniata High School, Mifflintown, and he attended St. Stephen's Lutheran Church, Licking Creek.

His last employment before his illness was with the Port Royal Borough in their maintenance department.

Steve loved his family and his community. He enjoyed helping around the community wherever he could to make it a better place to live. Along with his passion for golf and sprint car racing he loved hunting and fishing.

A funeral service will be held at 11 a.m. Monday, Oct. 25, 2021, from St. Stephen's Lutheran Church (Licking Creek), 8489 Licking Creek Road, Mifflintown, PA 17059, with Pastor Jennifer Heikes officiating. Interment will follow in the church cemetery.

A viewing will be held from 10 a.m. until the time of service, Monday at the church.

For those who desire, memorial contributions in Mr. Kirk's memory may be made to the ELS For Autism, 18370 Limestone Creek Road, Jupiter, Fla. 33458.

Arrangements have been entrusted to the Brown Funeral Homes Inc., 100 Bridge St., Mifflintown.

Online tributes and condolences may be sent to the family by visiting www. brownfuneralhomesinc.com.