Frances A. (WISER) BOOZEL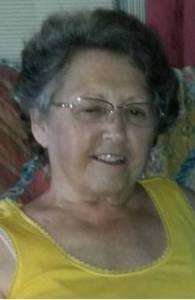 Click On Image To Enlarge
OBITUARY for FRANCES A. BOOZEL

Frances A. Boozel, 75, formerly of Port Royal, went to be with the Lord on Thursday, Oct. 7, 2021, at Embassy of Hearthside in State College.

Born July 29, 1946, in Huntingdon, she was a daughter of the late Willis H. and Mary (Hicks) Wiser. Her husband, Carl E. Boozel Sr., whom she married in August of 1965, survives.

Also surviving are two sons, Carl Eugene Boozel Jr., Jerry L. Boozel and wife Kimbra, both of Port Royal; three brothers, Gerald Wiser of Kistler, Gary Wiser and wife Pat of Allensville, Paul Wiser of California; and a grandson, Jeremy C. Boozel.

Preceding her in death were four siblings, Richard Wiser, Sonny Wiser, Robert Wiser and Linda Sue Harshbarger.

Frances was a homemaker and a loving wife, mother and grandmother.
A funeral service will be held at 1 p.m. on Monday, Oct. 11, 2021, at Harshbarger Funeral Home, 3 South Market St., McVeytown, with Pastor David Hersh officiating. Interment will be in Ryde Cemetery.

A viewing will be held from noon until the time of service Monday at the funeral home.

Online condolences may be shared with the family at www.harshbargerfuneralhome.com.