Paul R. KIRCHOFF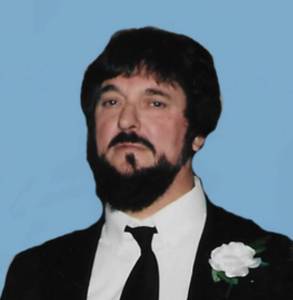 Click On Image To Enlarge
OBITUARY for PAUL R. KIRCHOFF

Paul R. Kirchoff, 81, of Port Royal, passed away at 5:40 PM, Wednesday, August 18, 2021 at his residence.

Born on April 5, 1940, in Lancaster, Lancaster County, he is a son of the late Edward C. and Dorthea (Constien) Kirchoff.

He is survived by his wife, Eileen R. (Moss) Kirchoff, two sons, Todd R. Kirchoff and his wife Theresa, of Branchland, W.Va., George P. Warfel and his wife Roberta, of Port Royal, and he leaves behind several grandchildren and many great grandchildren.

In addition to his parents, he was preceded in death by two sons, Paul R. Kirchoff Jr., Robert I. Kirchoff; and two brothers, Edward C. Kirchoff, Jr. and Leroy C. Kirchoff, making him the last of his generation.

He retired as a welder, mostly being a boiler maker.

In his younger years he had a true passion for motorcycle riding and he was a avid Pittsburgh Steelers fan.

Graveside services will be held at 11:00 AM, Monday, August 23, 2021 from the New Church Hill Cemetery, Port Royal with the Rev. Frank J. Swartz officiating.

Arrangements have been entrusted to the Brown Funeral Homes, Inc., 100 Bridge St., Mifflintown.