Richard E. "Rick" MILLIKEN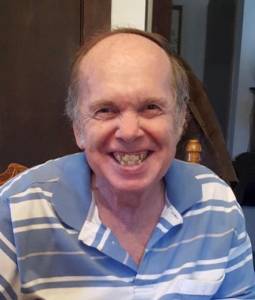 Click On Image To Enlarge
OBITUARY for RICHARD E. 'RICK' MILLIKEN

Richard E. "Rick" Milliken, 68, of Port Royal, passed away at 1:50 a.m., Tuesday, June 8, 2021 at the Penn State Health Holy Spirit Medical Center in Camp Hill.

Born on March 4, 1953 in Lewistown, Mifflin County, he is the son of the late James W. Sr. and Betty I. (Hein) Milliken.

He is survived by: his siblings, Michelle Shelley and James Milliken and his wife Lavena, all of Port Royal; and two nieces.

In addition to his parents, he was preceded in death by a brother, Randy L. Milliken and a brother in law, Michael Shelley.

Rick was a 1971 graduate of Juniata High School in Mifflintown and was employed and retired after 20 years of service in Maintenance at the Dauphin County Prison in Harrisburg.

Mr. Milliken honorably served our country in the United States Navy for over 8 years.

He also enjoyed watching and rooting for the Pittsburgh Steelers.

All services are private.

In lieu of flowers, memorial contributions in Mr. Milliken's memory can be made to the American Parkinson Disease Association, 500 University Drive, PO Box 850, Mail Code H109, Room C2846, Hershey, PA 17033-0850.

Arrangements have been entrusted to the Brown Funeral Homes, Inc., 100 Bridge St., Mifflintown.

Online condolences and tributes can be shared with the family at www.brownfuneral homesinc.com.