Connie L. BRYNER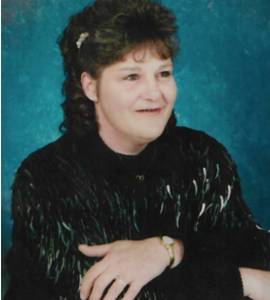 Click On Image To Enlarge
OBITUARY for CONNIE L. BRYNER

Connie L. Bryner, 62, of Port Royal, passed away at 10:12 PM on Sunday, April 18, 2021 at her residence.

Born on January 22, 1959 in Lewistown, Mifflin Co., she is a daughter of the late George D. "Pete" Bryner and Nancy L. (Hockenberry) Leister.

She is survived by: her son, Douglas P. Leach and his wife Amy Jo of Camp Hill; two grandsons and three step grandsons; three great grandchildren; her companion, Don Hartley, Jr. of Yeagertown; five siblings, David G. Bryner and his wife Carol of Mifflin, Brenda L. Nace and her companion Mike DeArment of Mifflintown, Darla J. Brackbill and her husband Dennis, Kelly A. Bair and her husband Robert, all of Port Royal, and Mary L. Richmond of Thompsontown; five half-sisters, Rose Bortoff of Mifflintown, Georgia Wynn of Richfield, Melissa Bryner of Duncannon, Virginia Willis of Berkley Springs, WV, and Angie Swanger of Bellefonte; a claimed sister, Lisa Krinjeck of Lewistown; and many nieces and nephews.

Connie was employed most of her life in the construction industry, retiring from J.D. Eckman, Inc.

Her membership included the Bucks United Methodist Church in Newport and had also attended the Matamoras United Methodist Church in Spruce Hill; the American Legion Post #298 Ladies Auxiliary; was a lifetime member of the Ladies Auxiliary of the Crawford-Brubaker VFW Post 5863 both of Mifflintown; and the Fraternal Order of Eagles Aerie 4294 of Burnham.

She was a die hard Dallas Cowboys fan, loved fishing at her happy place at the 1000 Islands, playing pool, and enjoyed spending time with her family.

Memorial Services will be held at 6:00 PM on Monday, April 26, 2021 at the Bucks United Methodist Church, 270 Bucks Church Road, Newport with the Rev. Kenneth R. Kitzmiller officiating. Interment will be private at the East Waterford Cemetery.

A visitation will be held from 5:00 PM until the time of the Memorial Services at 6:00 PM on Monday, April 26th at the church.

In lieu of flowers, memorial contributions in Ms. Bryner's memory can be made to Kops 4 Kids, 77 Reserve Lane, Lewistown, PA 17044.

Arrangements have been entrusted to the Brown Funeral Homes, Inc., 100 Bridge Street, Mifflintown.