Howard E. "Ed" COWAN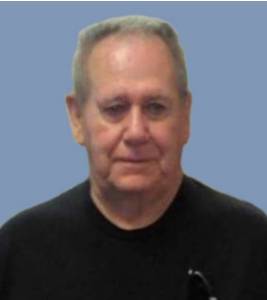 Click On Image To Enlarge
OBITUARY for HOWARD E. "ED" COWAN SR.

Howard E. "Ed" Cowan Sr., 86, of Port Royal, formerly of Mount Union, passed away at 8:00 AM on Saturday, February 27, 2021 at his residence.

Born on July 12, 1934 in Mount Union, Huntingdon Co., he is a son of the late James and Mary (Morgan) Cowan.

On September 3, 1955, he married his surviving wife, Jane (Williams) Cowan with whom he was blessed to share over 65 years of marriage.

In addition to his wife, he is survived by: his children, Robin A. Wagner and her husband Ted of Mifflintown, Howard E. "Ed" Cowan, Jr. and his wife Jane of North East, MD, Thomas J. Cowan of Orbisonia, and Joseph C. Cowan of Harrisburg; one sister, Mary Ruth Snyder of Elizabethtown; eight grandchildren and fifteen great grandchildren.

In addition to his parents, he was preceded in death by one brother, Kenneth "Bud" Cowan.

Mr. Cowan was a 1952 graduate of Orbisonia High School and was employed with over 50 years of service as an Over the Road Truck Driver and retired from Gateway Foods of Huntingdon. After his retirement, he co-owned with his wife the 4 C's Tees and Hats in Mount Union where he retired from a second time.

Ed had attended the Rockhill Brethren Church of Rockhill Furnace and was a former member of the Cromwell F & AM Lodge No. 572 in Orbisonia and the International Brotherhood of Teamsters Local No. 110 in Johnstown.

He enjoyed woodworking and loved working in his shop; however, his greatest joy came from being around people and getting the chance to converse with them.

All Services and Interment will be private.

In lieu of flowers, memorial contributions in Mr. Cowan?s memory may be made to the UPMC Family Hospice, 20 Sheraton Drive, Altoona, PA 16602 or to the American Heart Association, 1019 Mumma Drive, Lemoyne, PA 17043.

Arrangements have been entrusted to the Brown Funeral Homes, Inc., 100 Bridge St., Mifflintown.

Online condolences and tributes can be shared with the family at www.brownfuneralhomesinc.com.