Carol D. (PAGE) SMITH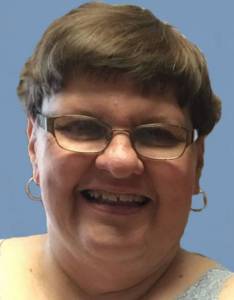 Click On Image To Enlarge
OBITUARY for CAROL D. SMITH

Carol D. Smith, 56, of Thompsontown, went home to her Lord at 6:58 p.m., on Monday, March 8, 2021, at the Geisinger Lewistown Hospital.

Born on Dec. 9, 1964, in Lewistown, Mifflin Co., she is the daughter of the late William E. and Louise M. (Marshall) Page.

On April 27, 1996, she married her surviving husband, Bryan A. Smith, with whom she was blessed to share almost 25 years of marriage.

In addition to her husband, she is survived by her daughter, Paige A. Smith of Thompsontown.

Carol was a 1983 graduate of Juniata High School, Mifflintown and a 1987 graduate of Shippensburg University where she earned a journalism degree.

She began her journalism career at the Juniata Sentinel in 1987, starting as a Reporter/Photographer before becoming Assistant Editor and then earning her current position as Managing Editor.

Mrs. Smith was a member of the Port Royal Presbyterian Church.

She was an avid reader and passionate writer who also enjoyed scrapbooking, word games and puzzles, mystery jigsaw puzzles and watching mystery movies and Christmas movies on the various Hallmark Channels; however, her greatest joy was spending time with her family.

Public Graveside Services will be held at 11 a.m. on Thursday, March 18, 2021, at the New Church Hill Cemetery, Port Royal with the Rev. Crystal M. Lyde officiating.

There will be no public viewing or visitation.

Due to the ongoing COVID 19 pandemic, facial masks and social distancing will be required for anyone attending the graveside services.

In lieu of flowers, Memorial contributions in Mrs. Smith?s memory can be made to the charity of one?s choice.

Arrangements have been entrusted to the Brown Funeral Homes, Inc., 100 Bridge St., Mifflintown.

Online condolences and tributes can be shared with the family at www.brownfuneral homesinc.com.