Delores K. "Dee" (BIGLER) BOOZEL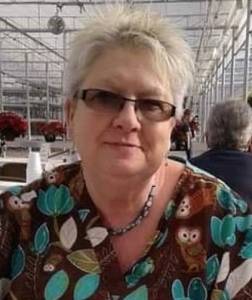 Click On Image To Enlarge
OBITUARY for DELORES K. 'DEE' BOOZEL

Delores K. "Dee" Boozel, 63, of Port Royal, went to be with the Lord on Saturday, Feb. 13, 2021, following an automobile accident.

Born March 24, 1957, in Huntingdon, she was a daughter of Mabel (Donahey) Bilger of McVeytown, and the late Jesse E. Bilger.

Surviving are: two daughters, Heather M. Hockenberry of Port Royal, Renai J. Corson and companion Elliot Roy of Middletown; four brothers, Kenneth (Gwendy) Bilger of Yeagertown, Barry Bilger, Larry (Pam) Bilger, Bryan (Rose) Bilger, all of McVeytown; six grandchildren, Delania, Lexi, Dustyn, Ellis, Delilah, and Izek.

She retired as manager of the Empire Kosher Store in Mifflintown, and later worked private duty as an in home caregiver.

She was a member of the Wesley Chapel United Methodist Church in Lockport.

Dee will be remembered for her big heart, and she always put others before herself.

A memorial service will be held at 11:00 a.m. on Friday, Feb. 19, 2021, at Harshbarger Funeral Home, 3 South Market St., McVeytown, with Rev. Darvin Donahey officiating. Interment will be in Mattawana Cemetery, McVeytown.

A visitation will be held from 10:00 a.m. until the time of service Friday at the funeral home.

Online condolences may be shared with the family at www.harshbarger funeralhome.com.