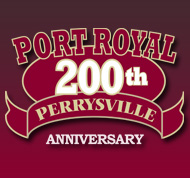 Richard E. "Dick" ZEIDERS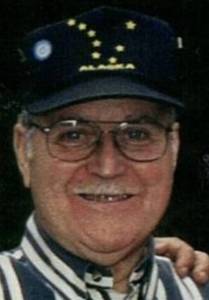 Click On Image To Enlarge
OBITUARY for RICHARD E. "DICK" ZEIDERS, SR.

Richard E. "Dick" Zeiders, Sr., 92, formerly of Denholm, Chester Springs, Downingtown area, and Dillsburg, died Tuesday, Dec. 22, 2020, at Geisinger Lewistown Hospital.

Born July 20, 1928, in Hawstone, he was a son of the late Lloyd C. and Bardella (Beaston) Zeiders, Sr.

He is survived by his companion, Elizabeth Livingston of Dillsburg, four children, Gary R. Zeiders and wife, Becky, of Mifflintown, Kathy D. Bashore of Chicago, Illinois, Richard E. Zeiders, Jr. of Port Royal, and Michael W. Zeiders and wife, Nancy, of Mifflintown, one brother, Dale Zeiders and wife, Becky, four grandchildren, one step-granddaughter, two great-grandchildren, and two step-great-grandchildren.

He married Jean M. (Trego) Zeiders on July 5, 1959, and she died on July 4, 1996. Also preceding him in death were five brothers and one sister, Robert Zeiders, Forest Neil Zeiders Sr., Lloyd Zeiders Jr., Melvin Zeiders, Karl Zeiders, and Marie Geedey.

He attended school at Maple Grove School, Denholm School, and Juniata Joint High School.

He was a proud veteran of the United States Army, serving during the Korean war in Yang Dong Po and Chang Yang Nei in the 712th Railway Operation Battalion from 1953-1955.

Dick worked at the Haws Refractories from 1948 to 1953 when he went into the Army. From 1956 to 1958, he was a brakeman on the Pennsylvania Railroad, and he drove tractor trailer for Pepperidge Farm from 1958 until he retired in February of 1988.

He attended Faith Bible Church and enjoyed hunting and fishing.

He is a life member of the NRA, NAHC, Juniata Sportsmen?s Association, and VFW #5997 and a member of American Legion Post 298, Union Lodge # 324 F.&.A.M., Harrsiburg Consistory, Tall Cedars of Lebanon, Mifflin-Juniata Scottish Rite Club and was active with the Yellow Breeches Conservation Fishing Club in Dillsburg.

A private graveside service and interment will be held at St. Stephen?s Lutheran Cemetery, Licking Creek Valley, with Vicar Samuel Leister officiating. A celebration of life service will be held at a later date.

In lieu of flowers, the family suggests memorial contributions to Faith Bible Church, 317 4th Street, Port Royal, PA 17082.

Guss Funeral Home, Inc., 20 S. Third Street, Mifflintown has care of the arrangements. Condolences may be left at www.gussfh.com.