Shirley E. (WALTERS) MAHLIN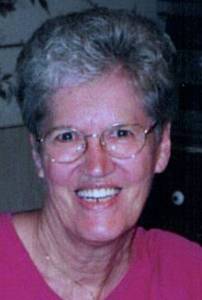 Click On Image To Enlarge
OBITUARY for OBITUARY for SHIRLEY E. MAHLIN

Shirley E. Mahlin, 84, of Mifflintown, passed away Friday, Jan. 1, 2021, at Locust Grove Retirement Village, Mifflin, from Alzheimer?s Dementia.

Born June 1, 1936, in Mifflintown, she was a daughter of the late Doran G. and Esther M. (Varner) Walters. Her husband, Earl D. "Sonny" Mahlin, Jr., died on July 7, 2007.

She was very close to her three surviving sisters, Carole Seifred of Newark, Del., Connie Reigle of Lewistown, Jacqueline Lucas of Harrisburg, and her many nieces and nephews.

Shirley worked at Paul Beale's Custard Stand for 12 years and then was the bookkeeper for The Point Service Station in Port Royal when her husband owned it. She also owned and operated Mahlin's Finished Ceramics for 20 years.

She was a loyal and active member of Faith Bible Church, Port Royal, and was a Sunday school teacher for many years.

She cooked for Juniata Meals on Wheels for 30 years and was a Girl Scout leader for 15 years.

She enjoyed reading and cooking and had a large collection of cookbooks. She hosted many family gatherings at her home through the years. She was like a grandmother to her nieces and nephews and was very important in their lives. She also cared for and helped other children and families. She loved her dog, Sweetie, who was the joy of her life for the past five years.

There will be a public graveside service at 2 p.m. Wednesday, Jan. 6, at Union Cemetery, Mifflintown.

In lieu of flowers, memorial contributions may be made to Faith Bible Church, 317 East 4th Street, Port Royal, PA 17082.

Guss Funeral Home, Inc., 20 S. Third Street, Mifflintown, has care of the arrangements. Condolences may be left at www.gussfh.com.