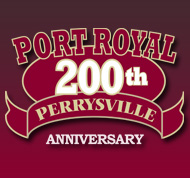 Betty Jean (TREGO) SHEAFFER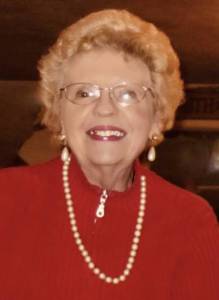 Click On Image To Enlarge
OBITUARY for BETTY JEAN (TREGO) SHEAFFER

Betty Jean (Trego) Sheaffer, 81, formerly of Arch Rock, passed away at 9:15 p.m. on Wednesday, Dec. 23, 2020, at Locust Grove Retirement Village, Mifflin.

Born Jan. 27, 1939, in Old Port, she was a daughter of the late Glenn P. and Gladys J. (Whitely) Trego. She married George T. Sheaffer on Sept. 14, 1957, and they shared 48 years of marriage before his death on Oct. 31, 2005.

She is survived by one son, Thomas E. Sheaffer and wife, Kimberly, of Lewistown; one daughter, Dianne M. Kauffman and husband, Kevin, of Mifflintown; seven grandchildren, Korinne N. Kauffman, Eric D. Sheaffer, Ashton J. Kauffman, Melissa D. (Sheaffer) Kauffman, Jennifer N. Sheaffer, Kody E. Kauffman and wife, Mariah, and Alayna B. Clark; five great-grandchildren, and three siblings, Joanne Junod of Dagsboro, Del., George Trego of Mifflin, and Darlene Minnick and husband, Jim, of Reedsville; and many nieces and nephews.

In addition to her husband and her parents, she was preceded in death by one daughter, Lisa A. Jacobs, on Jan. 26, 2006, and an infant sister, Patricia Trego.

She graduated from Juniata Joint High School in 1956 and was a member of New Beginning Church.

She liked cats, ferns and listening to country music. Not only did Betty make an excellent cheesecake, she was good at making her home an inviting atmosphere for anyone. No matter the time of day, she was always dressed with matching jewelry, her hair done and fresh makeup. One of her best attributes was giving compliments. She enjoyed laughing and loved her family.

There will be a public graveside service and interment at 1 p.m. on Monday, Dec. 28, at Union Memorial Gardens, Mifflintown, with Rev. Frank Swartz officiating. There will be no public viewing.

In lieu of flowers, memorial contributions may be made to the Mifflin Juniata Pet Pantry, PO Box 3, McAlisterville, PA 17059, or to The Paul DeLauter Youth Center, in care of James McLaughlin, 431 Varnes Road, Port Royal, PA 17082.

Guss Funeral Home, Inc., 20 S. Third St., Mifflintown, has care of the arrangements. Condolences may be left at www.gussfh.com.